The coronavirus pandemic forced businesses worldwide to reconsider how to arrange public events, which are the life and limb for many. Amidst the situation, they still needed to claim about themselves, so the internet was chosen as the safest way to continue going public. However, they couldn't avoid cancellations and subsequent monetary losses.
The event industry was the one to take the major hit. Exhibitions, trade shows, and conferences got under the threat of extinction. To avoid that, event managers had to rapidly shift all these online. At that point, some experienced virtual events for the first time.
A Virtual Event in a Nutshell
A virtual event is an online "room" where people can meet and perform things as normally as they do when attending physical events; watch, talk, or speak, depending on the type of event. For instance, Zoom has become a viral tool for online webinars and conferences in the last six months.
Let's see how event managers can ensure a seamless transition to online. The information will be equally useful for those who already did that but still have some troubles, and for those who don't know how to do that with minimum friction and investments.
Steps to Move an Event Online
First, Get the Word Out
Start with an announcement; the sooner you introduce your event, the more people will know about it. Include the reason for the transition — sure, it is COVID-19 — in your messaging. For the announcement, you may choose to write a press release, email, or post on social media. In your message, clarify to the attendees that they don't need to claim refunds for purchased tickets since the event isn't canceled.
Finally, and most importantly, explain how the virtual event will deliver value despite the change in format.
Next, Provide Online Registration
Move on with creating a landing page with another announcement. Essentially, this lending page pursues the following purposes: encourage visitors to sign up and provide a brief intro to the event.
The messaging can be the same as for the one from the previous step, with one additional element: a link to register for the event. If this is a webinar, you may include a list of speakers — optional, but attracts more attention to the event, especially if the speakers are known experts in the domain.
Discuss the Options with Speakers
Hosting a webinar? Then you should notify your guest speakers about available slots for them to speak and then schedule presentations. Depending on the event's type, there you may have specific requirements for the speakers.
Live events — the speakers should share their screens or turn on web cameras to talk via a web conferencing tool. Also, you may reserve some minutes for the Q&A session at the end of the webinar.
Semi-live events — the speakers pre-record videos with presentations and share them with the event organizer to play them live. The speaker is still present at the webinar, answering questions during the Q&A.
On-demand events — same as the previous option, except for the fact that there's no Q&A.
Provide Networking Opportunities
Make sure your attendees still have the opportunity to meet, despite the change in format. Various tools provide chat modes and features that make it possible, whether through video, audio, or only text. Clarify attendees beforehand how they will communicate with one another, using email or some other type of notifications.
Make Sure Everything Works as Planned
After all preparations are set, run a preliminary test. Review the site copy, design, and content to see if all components align with your expectations. Mind that however thorough you may be with your checks, at the end of the day, you and even your team still risk missing something, so it would be a good idea to arrange a help desk so that your audience could report any problems they spot in the process.
And Finally: Make Sure your Event is Protected against Fraud
Problems may find you where you expect them less. You may believe you covered bases, and yet here come hacker attacks, forged event tickets, or unauthorized attendants. Make sure you safeguarded your event against these! Try EventCMS, a blockchain-based solution for managing online events.
Blockchain is all about security. Through cryptography and distribution, it ensures your ticket sales are protected against corruption since all records of ticket holders are immutable. Event participants are required to enter the event via unique codes sent to them, which excludes the possibility of accessing an event without having a ticket.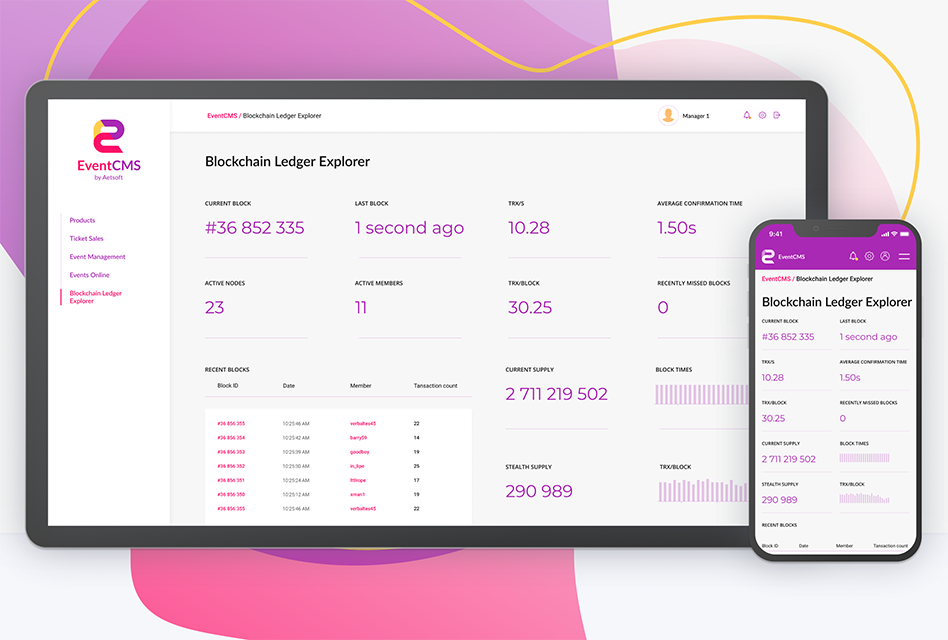 With EventCMS, the entire process is reliable; you make deals with contractors backed by smart contracts, and they receive agreed payments once the terms are fulfilled. All broadcasts and live events are performed via a cryptographically secure video player, ensuring maximum protection during the event.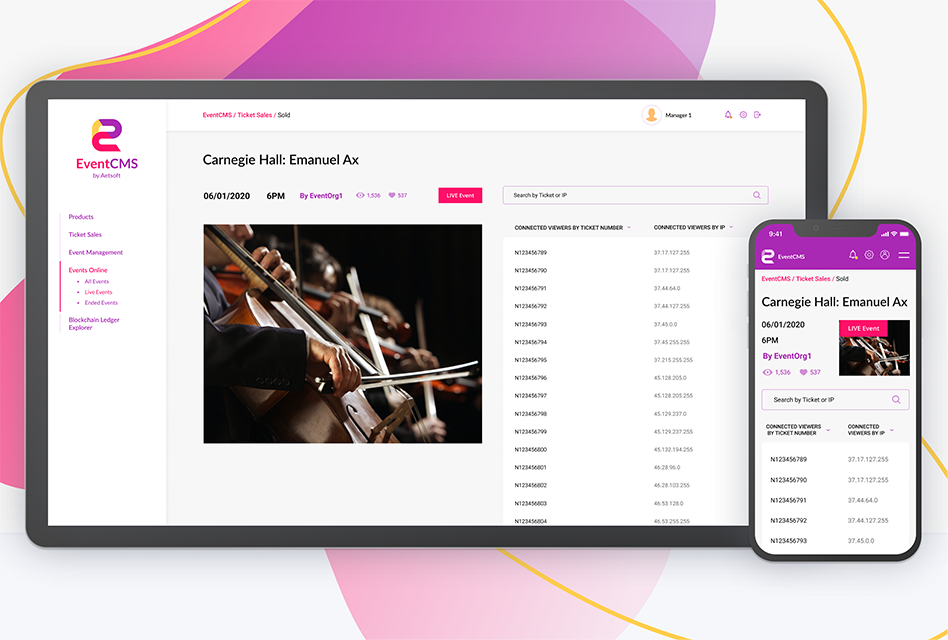 Order EventCMS now and move your events online without any worry! To make sure the solution is right for you, you may request a demo.
In Conclusion
No one knows how long the pandemic will last, but one is known for sure: live as we know it has changed forever. Businesses have changed their activities as well, forced to adapt to online. Maybe at some point, some of them won't decide to go back offline, even when it will be safe, because a seemingly inconvenient way of meeting with the public feels the surest one now? Let us know what you think in the comment section.