SEE HOW BLOCKCHAIN SOLVES CHALLENGES
Blockchain applications in сannabis
Deals
Use case 1.
Regulatory-compliant deals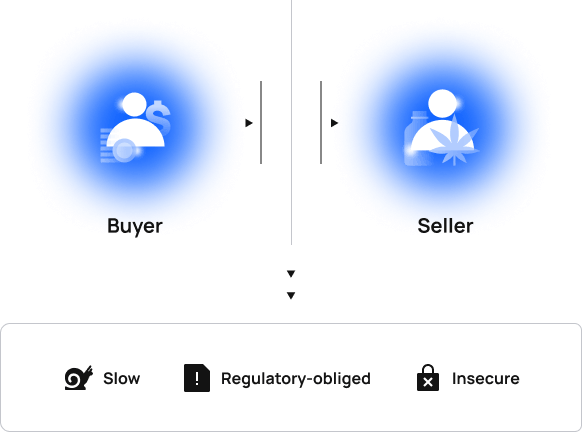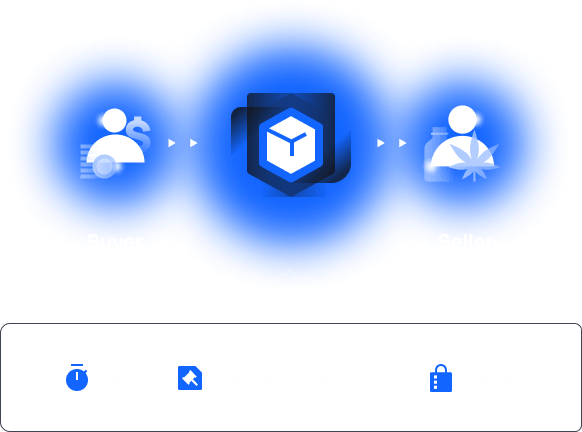 Currently
Unwilling to make deals on shady terms, buyers generally distrust sellers and likely refuse to deal with them at all; strict regulatory environment and transaction insecurity add to the cause.
With blockchain
Establish blockchain-enabled trades with digital assets; cryptographically-secure and regulatory-compliant, they set the scene for trustless settlements.
Improve with Blockchain
Breeding records
Use case 2.
Consistent breeding records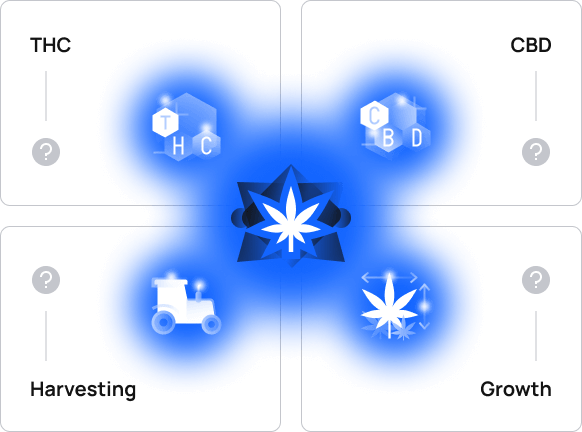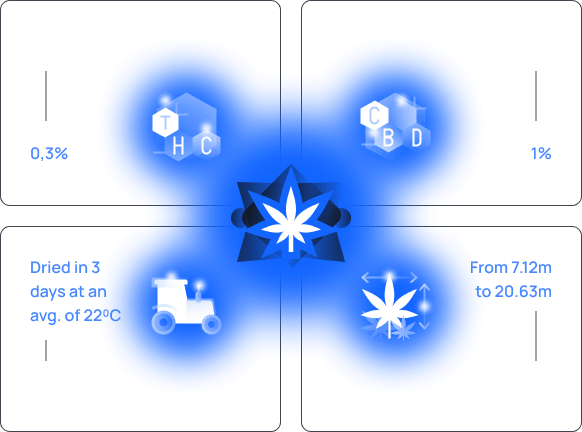 Currently
Fragmented record-keeping leaves farmers with opaque breeding records, filled with gaps across viable data assets.
With blockchain
Establish a consistent database of breeding records, citing information about the entire breeding process of each plant, including THC, CBD, harvesting, and other data.
Improve with Blockchain
Supply chains
Use case 3.
Transparent supply chains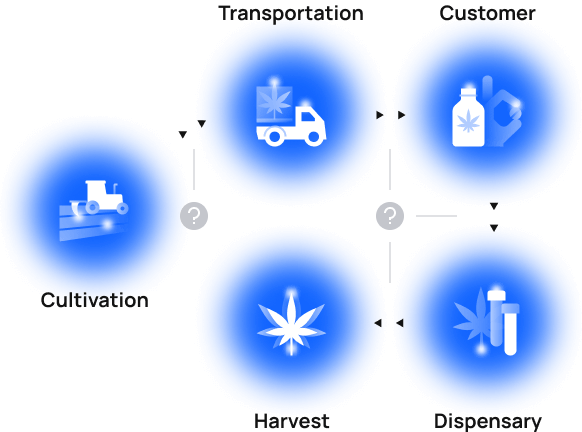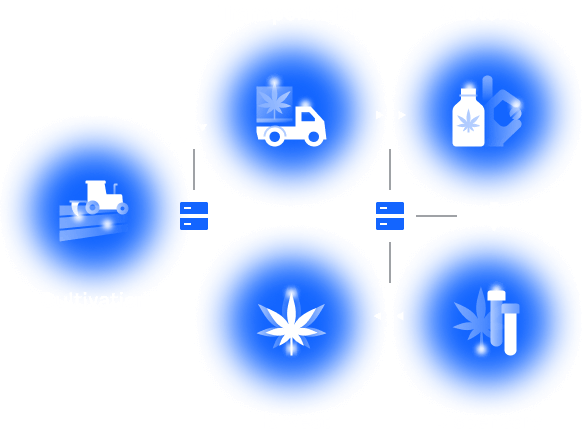 Currently
From cultivation to sales, data opacity might expect you at any step of the supply chain, making monitoring and analytics both a challenge and risky venture.
With blockchain
Get end-to-end transparency across your logistics, with real-time, visible, and incorruptible records throughout transportation.
Improve with Blockchain