Benefits of Digital Health Passport
Digital passports are created and encrypted on a blockchain that seamlessly secures data, eliminating risks of unauthorized access or data faking.
Instant verification
Blockchain and AI algorithms automatically check information for compliance, removing the necessity for intermediaries.
Ease of use
A user adds recent test results in a click and digitally signs the update, confirming data authenticity. The data is permanently stored on the blockchain.
Full compliance
DHP uses technologies of encryption and cryptography following GDPR, California CCPA, HIPAA, and other relevant regulations.
Unified database
DHP can be integrated into enterprise software as an employee filing system providing reliable information about employees' health.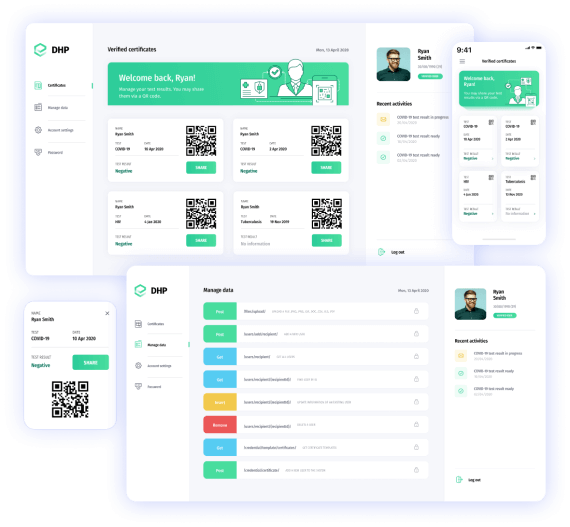 Digital Health Passport: your medical profile at turbulent times
The coronavirus pandemic of 2020 has ushered the importance of fast reaction to health issues. Now that the companies slowly return to life before the outbreak, employees' health checkup has become crucial as never.
In response to the current situation, Aetsoft has designed Digital Health Passport, a blockchain-based application for verifying and storing medical histories.
Stay alert under the COVID-19 emergency
Finally, you can take the disease outbreak under control by storing medical histories in a single, incorruptible database. Order DHP now and start overcoming the crisis.
Get more info
How Digital Health Passport works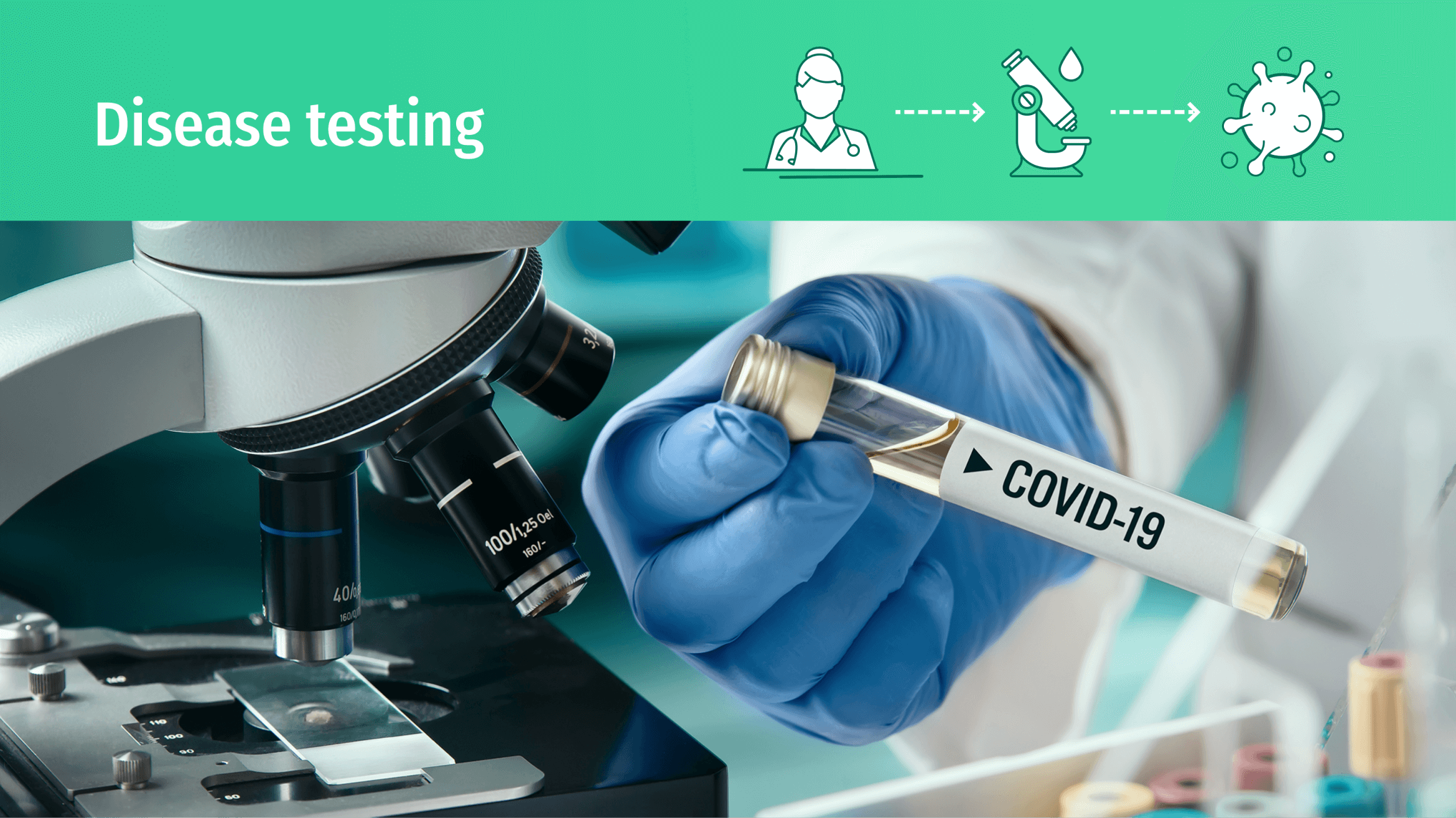 A medical institution carries out the testing of a person to check whether they are infected and adds the test result to the medical history.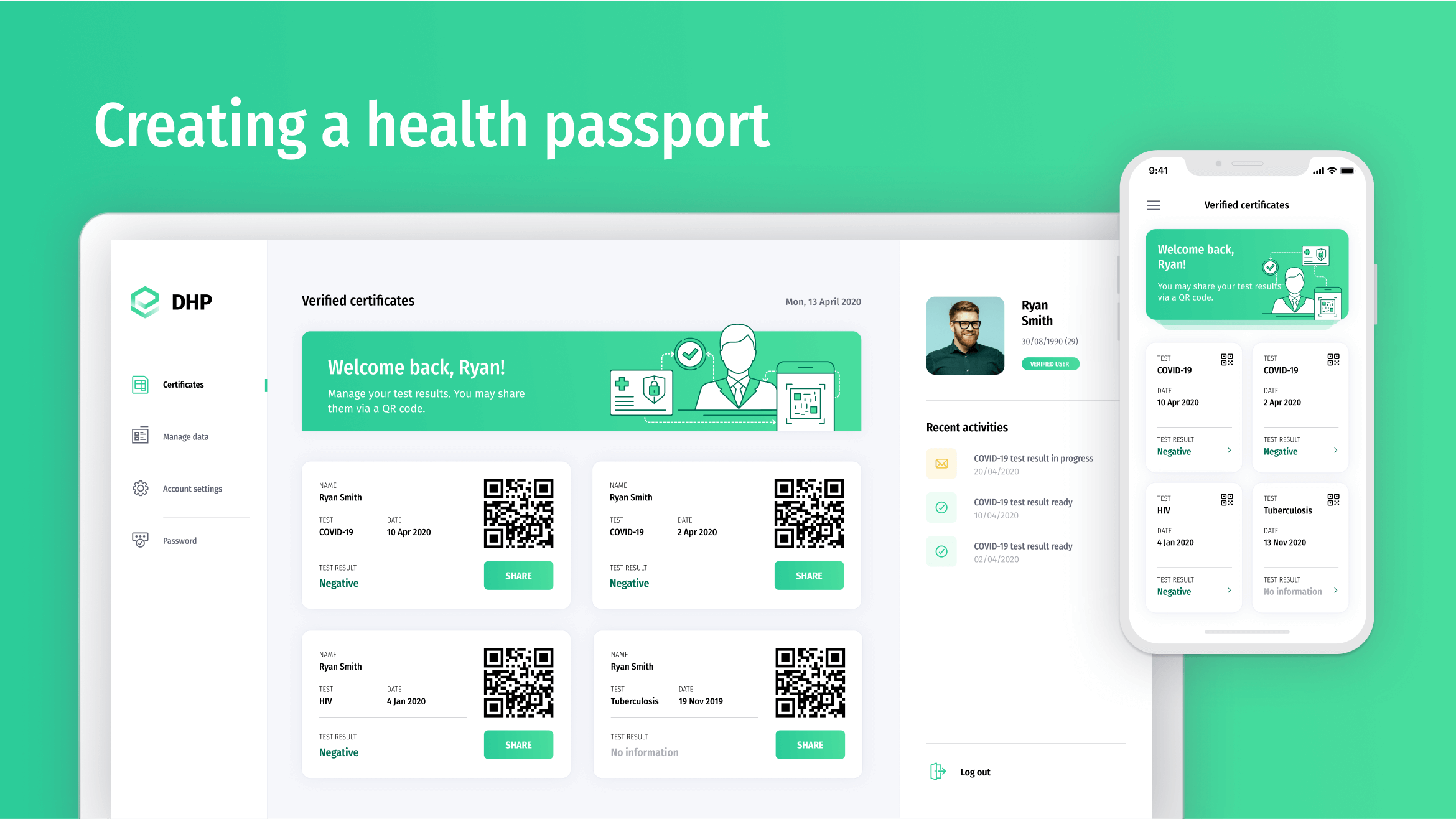 The examined person creates a digital profile in DHP and passes account verification. Then, they add test results to their digital profile and receive a personal QR code.
State-of-the-art solution
Along with extensive functionality, DHP allows you to leverage the following tech benefits:
Integration with ERPs, like SAP, Oracle, or JD Edwards
Encrypted digital wallet for each profile
Blockchain-powered customizable API
CSV data import
Revolutionize your business with Aetsoft
Have the same requirements
for your project?
Aetsoft is ready to deliver a solution according to your specifications. If you need additional support or business advice, we'll give you our professional consultation.
Just planning to implement blockchain for
your business?
From the idea to the end product — Aetsoft accompanies you at every stage of blockchain adoption, making the entire process smooth.
Need the product? Schedule a call with us!
Shoot us an email with your product request, and we will contact you within one business day.