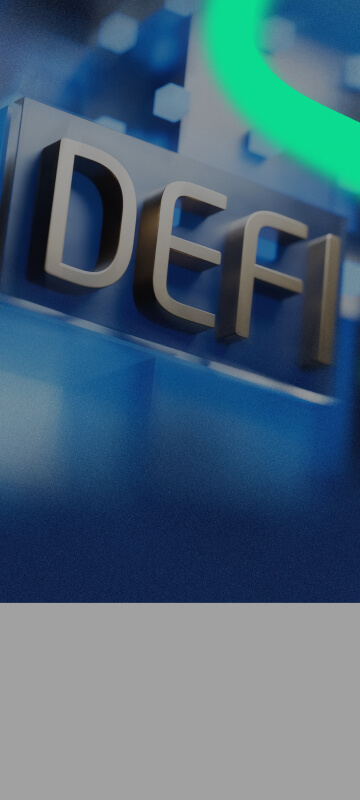 DeFi
development

services
Power up your financial operations to stay on the innovative edge by partnering with Aetsoft! We deliver DeFi solutions — digital exchanges, e-wallets, digital tokens, KYC modules, and more — for every business involved in trading, money exchange, insurance, investment, and other financial operations.
Trust the expertise of our DeFi developers, and you will get a state-of-the-art DeFi solution operating with a focus on security, wide availability, and transparency inherent in blockchain.
Power up your financial operations with custom DeFi solutions! Digital exchanges, e-wallets, digital tokens, or KYC modules — every business involved in trading, money exchange, or investments can now benefit from those!
Trust the expertise of our DeFi developers, and you will get a modern DeFi solution operating with a focus on security, wide availability, and transparency.
GET A FREE QUOTE
Industry leaders trust us
TOP REASONS TO CHOOSE DEFI
DeFi or traditional banking?
Your choice!
Banking
solution
Limited individual control over transactions, centralized authority
Strict loan application criteria, where many users can't get loans
Services are available during limited hours when the central authority is present
Lack of transparency in transactions creates an opportunity for fraud
Manual processing of each transaction with lay-offs and delays
DeFi
solution
Full control of funds for users, the possibility to carry out various functions with no middlemen
Flexible loan application requirements based on each individual's wealth
Decentralized operations with funds where every transaction's details are visible
Automated processing of transactions with their instant execution
Instant services available 24/7
SERVING EVERY MAJOR INDUSTRY
Industries we serve
Payments
Insurance
Lending & borrowing
Crowdfunding
Asset tokenization
Healthcare
Real estate
Ecommerce
Logistics
Gambling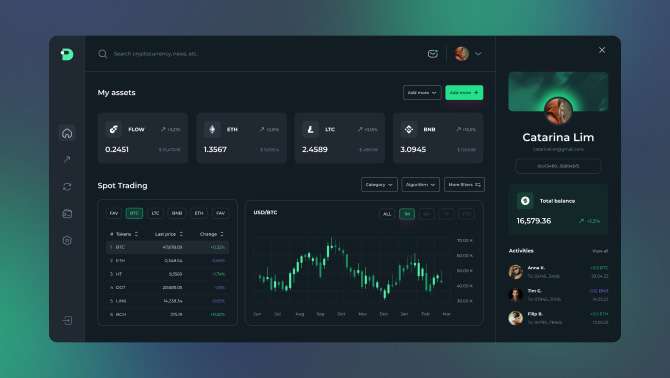 Digital Trading Platform
At the client's request, we developed a solution for digital asset trading on fair and transparent market terms. The developed platform provides the client with two broad feature sets: prop trading with a state-of-the-art trading infrastructure for complex algorithms and diversified trading, and market making with stabilized, competitive token prices and real-time analytics.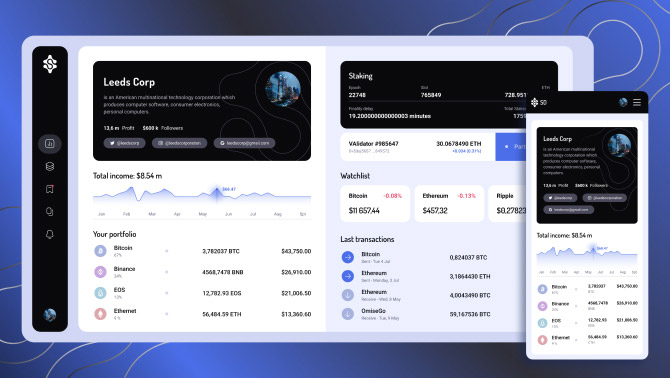 Staking Dapp
We developed a dedicated Staking App for the crowdfunding organization with a strong focus on crypto. It allows its users to stake crypto to earn APR/APY at the early stages of a crypto project. To stake crypto, users need to exchange for the required token and then stake it via the dapp. While the asset is staked, users earn APR/APY in the same form as the token staked.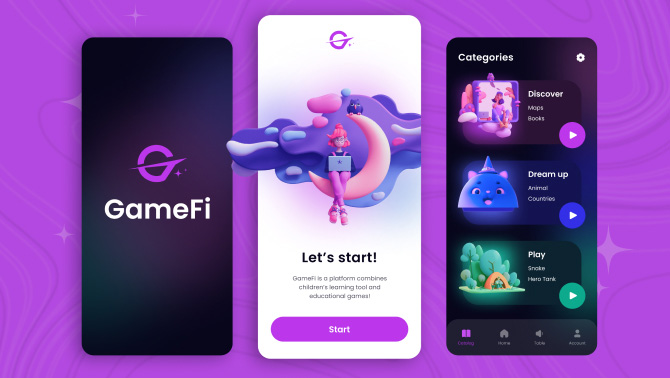 GameFi Metaverse App
Struggling to gamify its education processes, the client, a well-known EdTech in the UK, contacted us with the task of creating a mobile gaming application. With it, users can learn new things and test their knowledge in the 'play & earn' format; they pass interactive courses in the Metaverse at their own pace and get rewards (as crypto and/or NFTs) for their completion.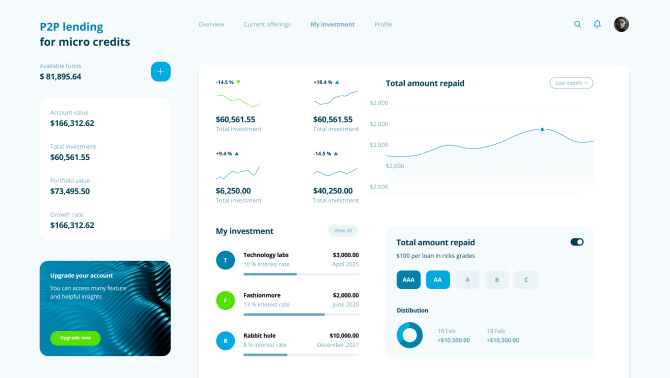 P2P Lending Platform
Our client, a top-tier lending firm in the US, was looking for ways to update its legacy system with innovative micro-crediting tools. Within a reasonable timeframe, we developed a p2p lending solution for direct deals between borrowers and lenders. We built it on top of the blockchain, which ensured the utmost security of crediting in a decentralized environment.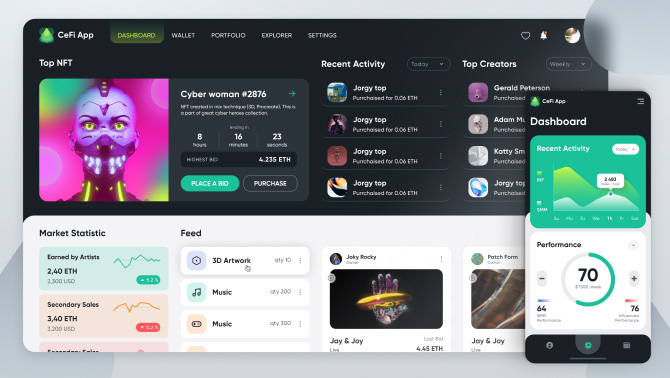 CeFi Solution
A New Zealand-based marketing agency contacted us for help in developing a single app for financial and content management. Integrated with a digital wallet, it allows users to monetize content by promoting it through referral programs on a revenue-sharing basis. Also, users can easily and instantly accept, transfer, and swap their funds.
TRUST US WITH YOUR PROJECT
Why choose us for DeFi development
True experts in DeFi
Aetsoft has been developing custom NFT solutions for a global client base long enough to know that you need experts who understand business, not just code.
Deep development skill base
With a team of expert developers bringing skills and experience in specific techniques, Aetsoft delivers best-in-class DeFi solutions across codebases and libraries.
Focus on you
We start with what you need, then identify the right tools. You're welcome at meetings, you'll get regular reports, and your feedback is vitally important. We build solutions for your business.
We're still learning, too
Your business doesn't stand still. Neither do we. We're constantly improving our skills and understanding to deliver cutting-edge advice and services for you.
DEEP TECH EXPERTISE AND STRONG R&D
Our services