Blockchain Loyalty Platform for merchants
Unlock the benefits of blockchain-powered loyalty programs with Blockchain Loyalty Platform! Our solution gives you full control over each aspect of your loyalty program, from managing its rules to preventing fraud and rule violation, while you can provide high-value rewards — crypto, fiat, or NFT — to your customers!
Learn more
NFT Loyalty Program
Run your own NFT-based loyalty program(s) and engage customers with your brand more effectively — via new, more interactive ways! With our groundbreaking solution, you can set any aspect of your NFT loyalty program, including NFT points' distribution, pricing model, earning/spending rules, and more, and get insights on how to improve your outcomes with real-time analytics of user behavior.
Learn more
SEE HOW BLOCKCHAIN SOLVES CHALLENGES
Blockchain applications in loyalty programs
Program management

Transactions

Data visibility
Program management
Use case 1.
Simple program management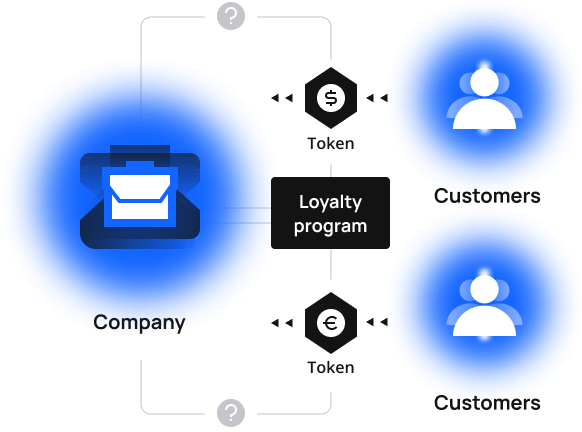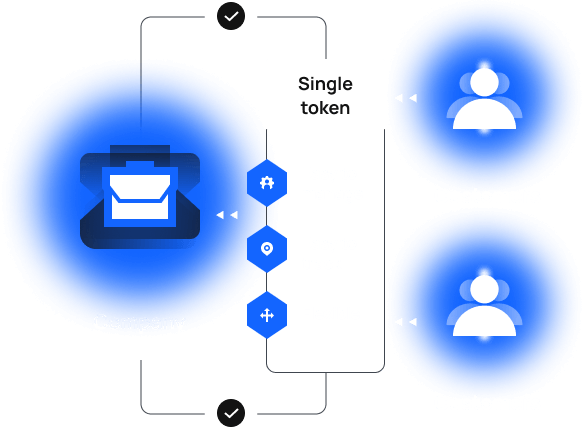 Currently
With a multitude of loyalty programs, each having an individual token as loyalty points, it becomes hard for companies to track transactions in different currencies across those.
With blockchain
Provide a single, encrypted and secure, token for all programs to seamlessly track its usage across multiple programs and allow customers to flexibly use it when switching between programs.
Improve with Blockchain
Transactions
Use case 2.
Secure transactions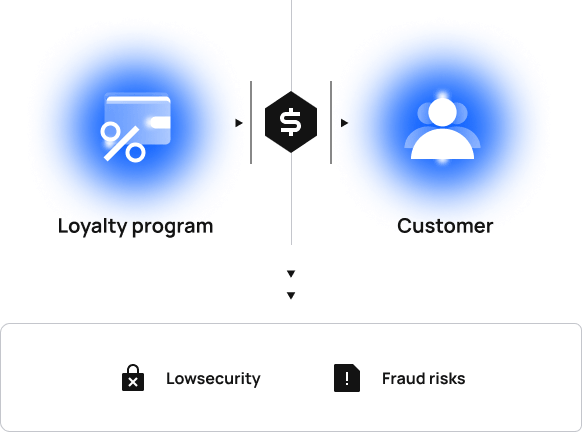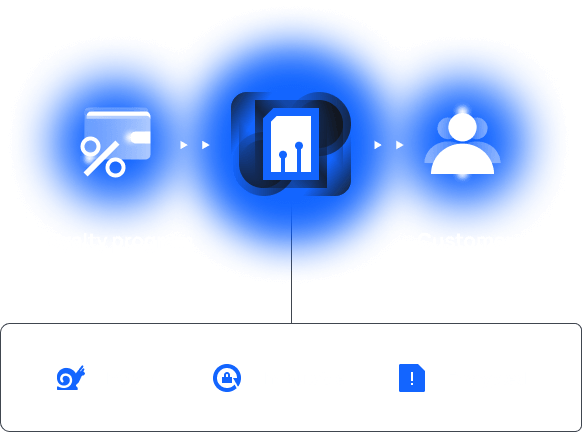 Currently
Traditional transactions within loyalty programs are slow and highly insecure; as a result, millennials are most unwilling to join those for transaction fraud and even fund theft concerns.
With blockchain
Ensure fast and safe program-to-customer rewards, with smart contracts initiating payments, instant and self-inclusive, and low chances of fraud due to provided cryptographic encryption.
Improve with Blockchain
Data visibility
Use case 3.
Improved data visibility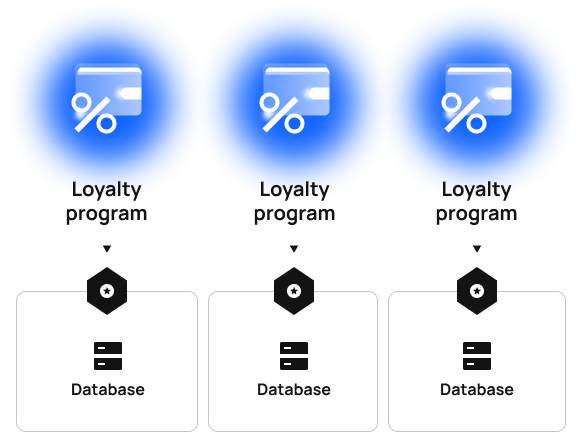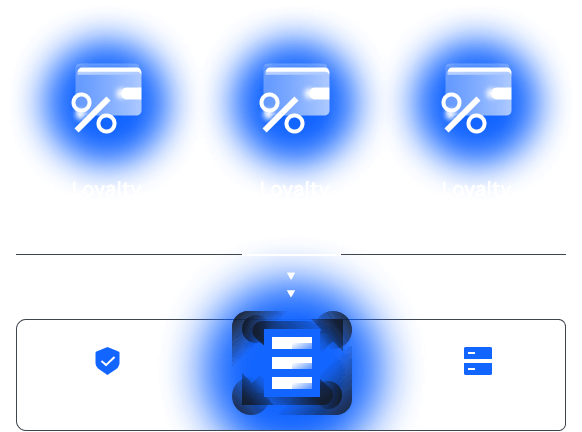 Currently
33% of millennials dislike loyalty programs for the pile of related cards to carry; for companies, in turn, tracking all data from multiple programs with different tokens, dispersed across fragmented databases, becomes quite a challenge.
With blockchain
Store data, like point usage and customer behavior, from all your loyalty programs in a single, blockchain ledger; distributed among trusted users, it is protected against tampering.
Improve with Blockchain