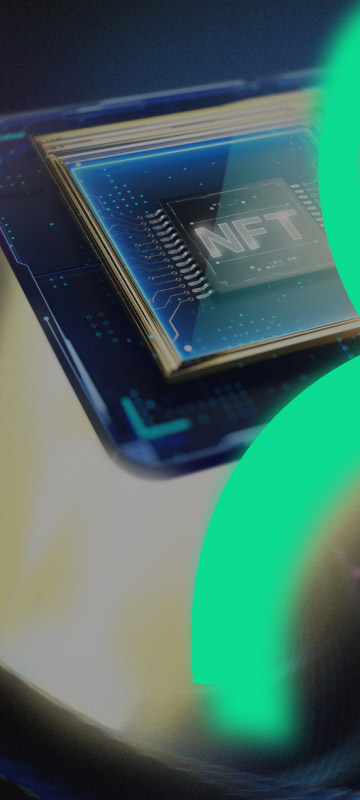 NFT launchpad
development

services
Discover the new opportunities of NFT trading and open those for your audience alike by setting them up with a dedicated NFT launchpad for NFT project crowd sales.
A launchpad platform is a new playground for artists, collectors, investors, and entrepreneurs who are fond of unique digital art! Time to bring them together in a trusted, decentralized environment where bright ideas always find their amateurs; request our professional NFT launchpad development services to push the limits of every stakeholder in the NFT space.
Open new opportunities of NFT trading for your audience with a dedicated NFT launchpad for crowd sales. Bring artists, collectors, and investors together in a trusted, decentralized environment where bright ideas always find their amateurs!
GET A FREE QUOTE
Industry leaders trust us
GET YOUR NFT LAUNCHPAD NOW
Why an NFT launchpad solution?
NFT staking means attaching a non-fungible token to a platform or protocol in exchange for rewards. Such deals are usually presented in the form of a smart NFT staking contract. In this flexible way, NFT owners can earn money while still owning their NFTs. So, grant them this opportunity with your own NFT staking platform to increase liquidity and boost audience engagement!
At your request, we can provide you with an NFT launchpad solution with all the core functionality available out of the box. Within the reasonable timeframe, we can tailor it to your branding and business taks — yes, just like on Wix!
contact us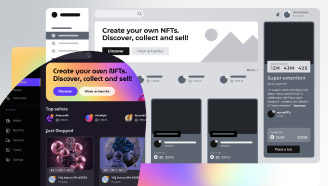 SERVING EVERY MAJOR INDUSTRY
NFT launchpad development
for your industry
Real estate
Art
Video games
Films
Music
Sports
Content-making
Influencers
WE SPEAK BUSINESS-FIRST
Your business benefits with the NFT launchpad solution
Targeted
trading
Let artists create unique, curated collections by creating new projects and managing their portfolios independently, in parallel. In this way, they will unlock broad monetization opportunities by promoting their NFTs to specific audiences.
Low transaction fees
Ensure seamless NFT minting for artists with a bespoke NFT launchpad solution built on a top-quality blockchain network with low gas fees. You don't know which blockchain networks to choose? We will advise you on the perfect implementation!
High investment returns
Raise demand for NFT collections promoted on your launchpad platform by allowing users to regulate their scarcity to increase the market value. The more unique an NFTs asset is, the more profits they can make from every single item.
Quick community building
Help artists jumpstart targeted NFT offers so they could benefit from early community-building around their projects. With unique collections, they will quickly build their reputation and form a pool of people willing to buy NFTs from them.
TOP BLOCKCHAINS ARE AT YOUR DISPOSAL
Blockchains we work with
BROAD EXPERTISE IN NFT DEVELOPMENT
Need extra NFT services?
TRUST US WITH YOUR PROJECT
Why choose us for NFT launchpad
development
Experts on software and business
Aetsoft has been developing custom fintech solutions for a global client base long enough to know that you need experts who understand business, not just code.
Focus on you
We start with what you need, then identify the right tools. You're welcome at meetings, you'll get regular reports, and your feedback is vitally important. We build solutions for your business.
Deep development skill base
With a team of expert web developers, our fintech integration company delivers best-in-class solutions across codebases and libraries.
We're still learning, too
Your business doesn't stand still. Neither do we. We're constantly improving our skills and understanding to deliver cutting-edge advice and services.
DEEP TECH EXPERTISE AND STRONG R&D
Our services