SEE HOW BLOCKCHAIN SOLVES CHALLENGES
Blockchain applications in energy
Energy trading

Maintenance

Power
Energy trading
Use case 1.
P2P energy trading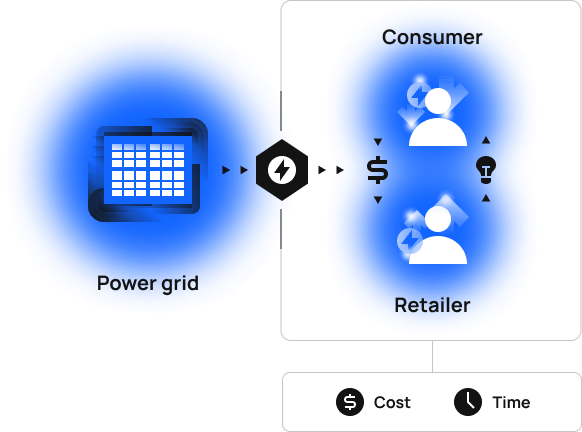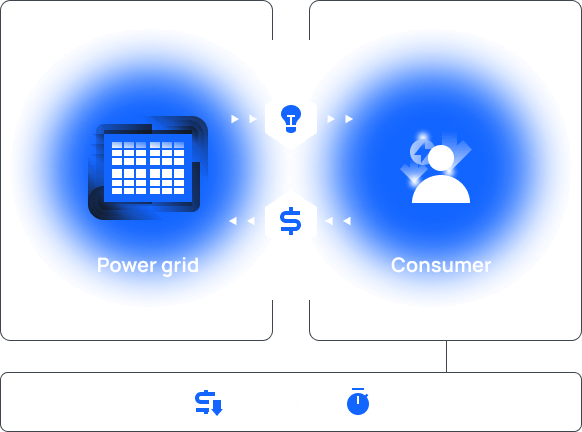 Currently
Marked up by retailers, wholesale energy prices become a hard bargain for consumers, not to mention the time required to obtain requested resources.
With blockchain
Speed up and rationalize the whole trading process by enabling intermediary-free, distributed power grids, from where consumers can purchase energy directly.
Improve with Blockchain
Maintenance
Use case 2.
Cost-effective maintenance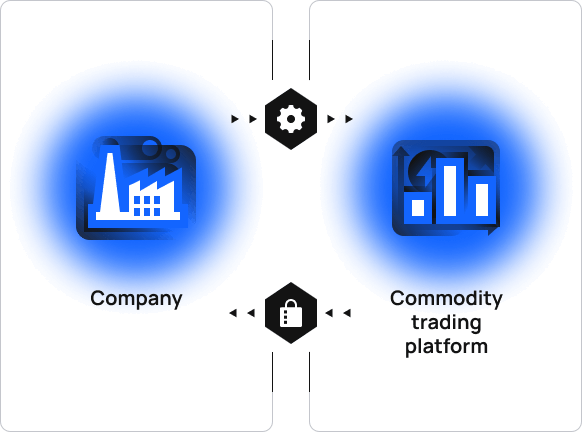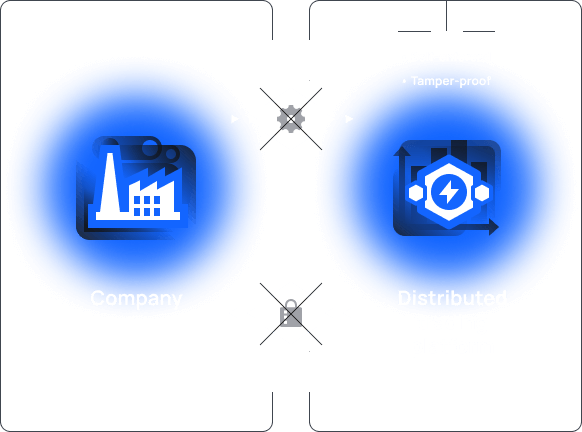 Currently
Companies that run their own commodity trading platforms have to pay through the nose to mitigate continuous maintenance and security issues.
With blockchain
Cut operating expenses with a distributed blockchain commodity trading platform that autonomously maintains its security through encryption and digital IDs.
Improve with Blockchain
Power
Use case 3.
Decentralized power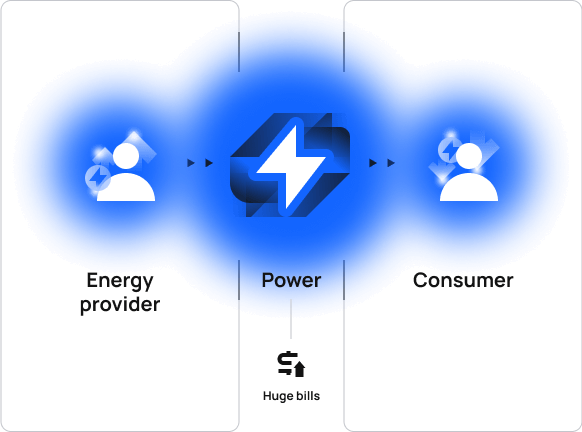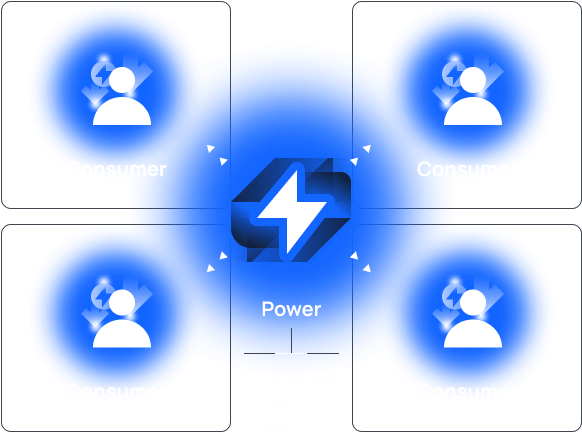 Currently
With the monopoly on electrical power, consumers have to deal with exorbitant fee amounts defined solely by energy providers. Ultimately, those amounts are based on unknown factors (for consumers).
With blockchain
Distribute power among consumers through a blockchain-based platform enabling fast and robust trading at agreed prices.
Improve with Blockchain