Car eService Book: an automotive ecosystem for data tracking
Powered by blockchain, Car eService Book is a custom platform for tracking and collecting vehicle data, like service information, vehicle owner details, records from IoT sensors, driving behavior, and others, across vehicle producers, regional dealers, parts manufacturers, and service centers.
Request a demo
Car Deal: a p2p vehicle marketplace
The client, a UK-based famous car collector and reseller, asked us for help in creating a marketplace for exotic cars, based on the latest security solutions to ensure deals are always reliable. Within the shortest time span possible, we built a decentralized, blockchain-based p2p trading solution that brought together vehicle owners and service providers. There, they could sell fractional ownership of exotic cars in the form of tokens through live auctions.
Find My Spot: a smart parking solution
Striving to make car parking more affordable for drivers, we designed a blockchain-powered platform for smart parking. Using GPS data, it notifies drivers about parking lots available nearby and allows them to make deals with parking managers right in the app. By using smart contracts, they can rent spaces for the required time spans, while payments are automatically charged from them.
SEE HOW BLOCKCHAIN SOLVES CHALLENGES
Blockchain applications in automotive
Fake identification

Targeted recalls

Analyzing driver behavior
Fake identification
Use case 1.
Fake identification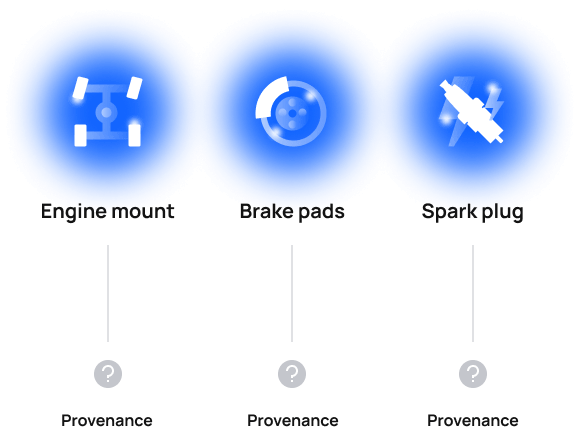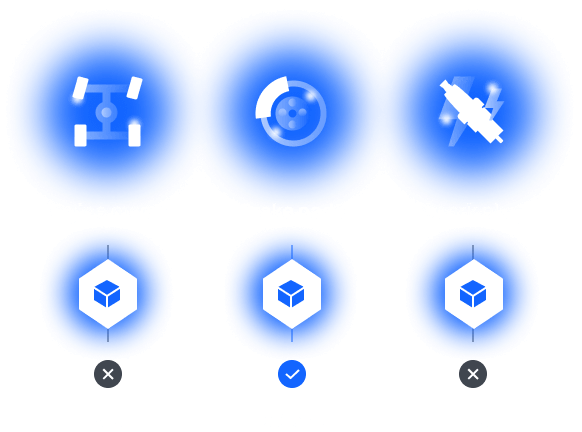 Currently
Poor traceability in logistics puts car retailers at risk of dealing with unscrupulous manufacturers and unnoticed transportation errors, which undermines their reputation in the long run.
With blockchain
Blockchain reliably authenticates parts in the supply chain, with fakes immediately detected, thanks to the system of immutable IDs assigned to each piece.
Improve with Blockchain
Targeted recalls
Use case 2.
Targeted recalls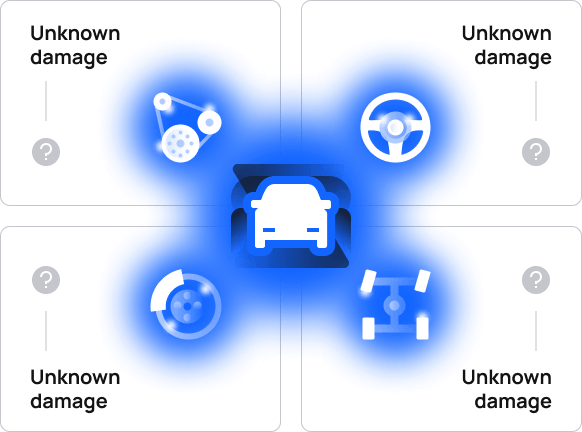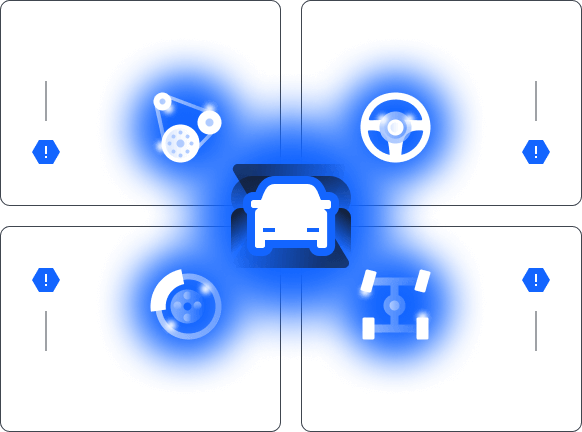 Currently
When a customer purchases a vehicle with defects, they are unaware of what's exactly wrong with it, so recalls turn out to be a hard bargain.
With blockchain
With blockchain-based IDs assigned to each part of the vehicle, you can immediately detect which parts are defective and issue targeted, hence less costly recalls.
Improve with Blockchain
Analyzing driver behavior
Use case 3.
Analyzing driver behavior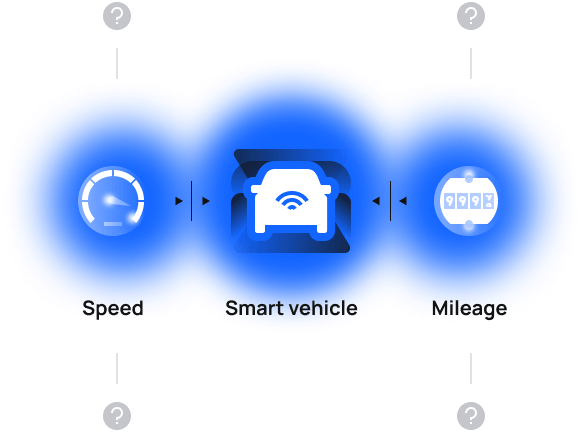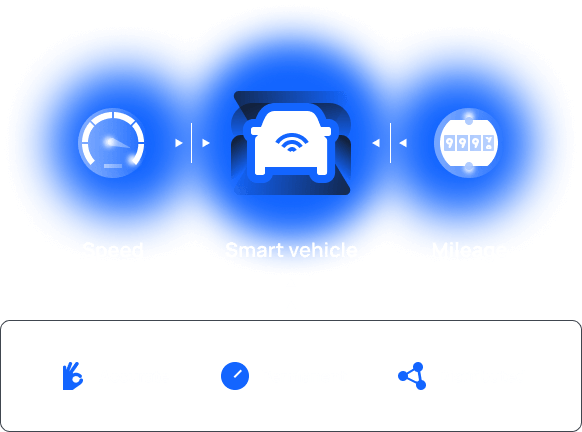 Currently
Today, producers of smart cars struggle with the insufficiency of collected insights since those are prone to inaccuracy and fraud.
With blockchain
Blockchain establishes an immutable database of information regarding car behavior, allowing producers to perform data-driven, meaningful analytics.
Improve with Blockchain