SEE HOW BLOCKCHAIN SOLVES CHALLENGES
Blockchain applications in education
Student records

Connected devices

"Check-ins"
Student records
Use case 1.
Sharing student records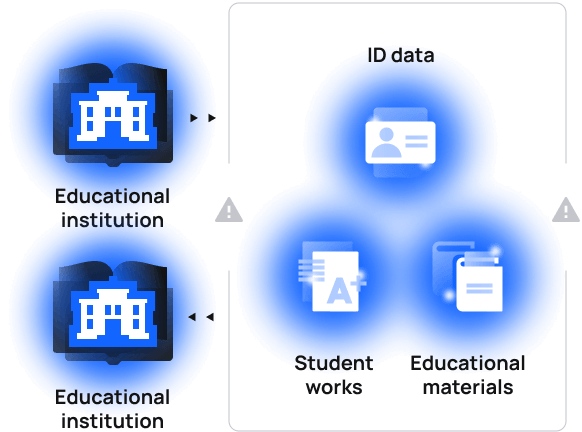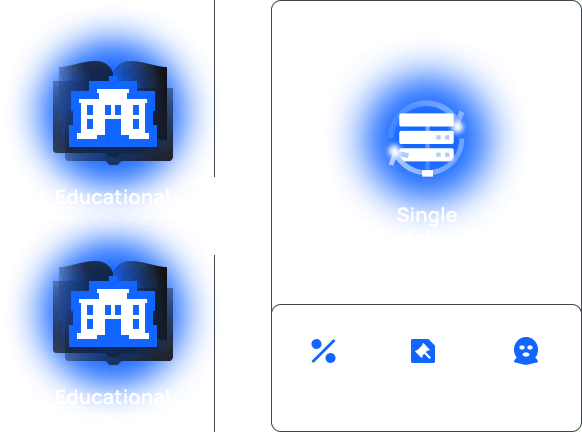 Currently
Current databases of educational institutions are mostly vulnerable to hacker attacks, which often results in the interception of sensitive records while data sharing.
With blockchain
Provide a single, distributed database across educational institutions, blockchain-powered, and thus proof against forgery and data thefts.
Improve with Blockchain
Connected devices
Use case 2.
Infrastructure security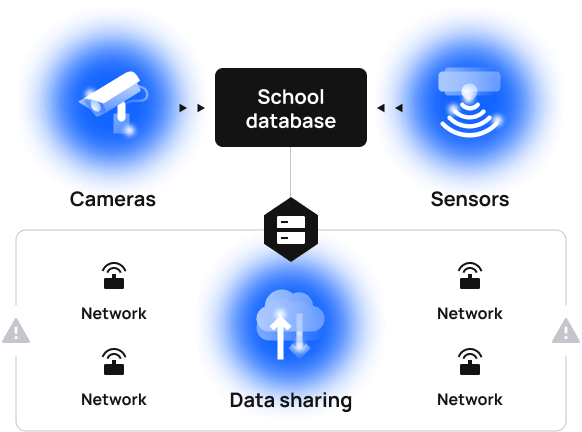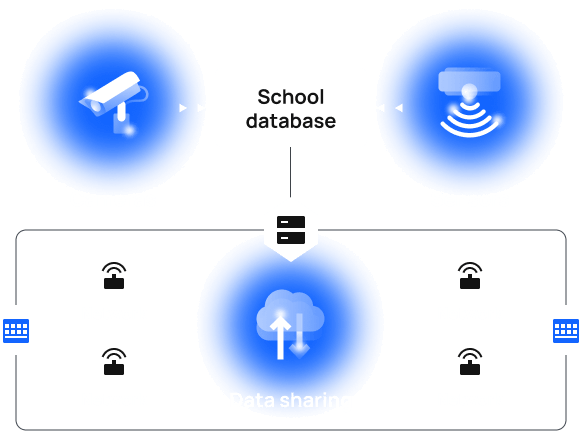 Currently
With the growing number of connected devices in schools and other educational institutions, the matter of data sharing among other device networks becomes as urgent as never.
With blockchain
Arrange a blockchain-based database for all the connected devices within your organization for secure data sharing between them, protected from outside intrusion.
Improve with Blockchain
"Check-ins"
Use case 3.
Automated "check-ins"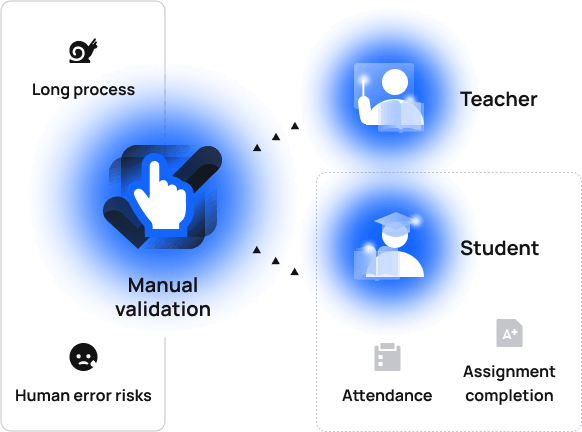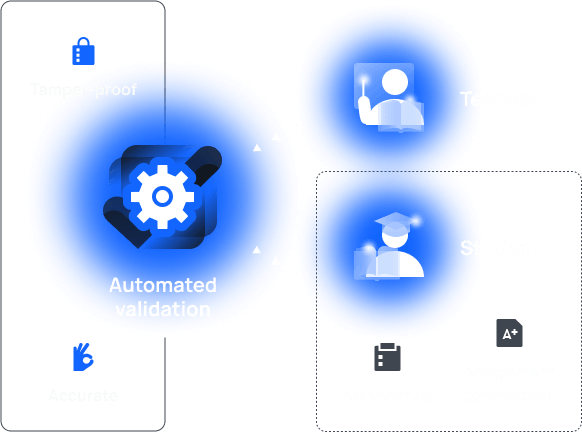 Currently
Teachers have to manually check attendance and assignment completion of each student, which is long, grueling, and prone to human error.
With blockchain
Automate the validation of all student activities with smart contracts; instant check-ins and no cheating since smart contracts are code-dependent and self-executing!
Improve with Blockchain