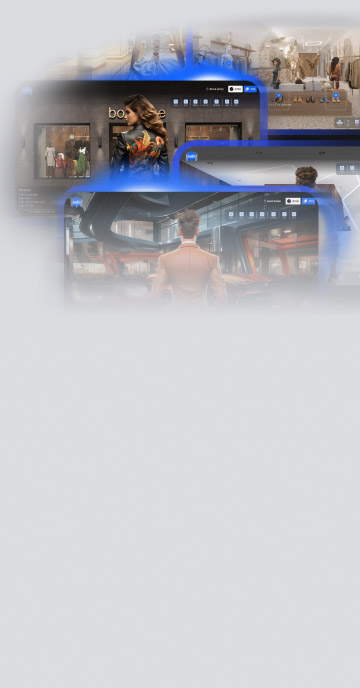 Metaverse
onboarding
solution
Metaverse onboarding solution is a fully customizable virtual simulator where users can learn and test their knowledge and skills in virtual environments that replicate real-life scenarios, conditions, and experiences! Cut onboarding times and rationalize costs by conducting training sessions online, with interactive activities ensuring full immersion.
GET A FREE QUOTE
Industry leaders trust us
OUR SOLUTION IN ACTION
How the metaverse onboarding solution works
Cut onboarding times and facilitate the entire learning process by implementing a metaverse onboarding solution within your organization! With metaverse-based virtual spaces, everything becomes simple and more productive.
A user logs in the metaverse through a virtual lobby or reception room
Next, they move to the self-learning space (for example, a library) to review the required info by interacting with items and surroundings
After that, the user proceeds to the next room and gets personalized recommendations and relevant info from an AI-powered assistant or a real person's avatar
Finally, the user returns to the reception area and tests their knowledge of the acquired info by completing the quiz
METAVERSE ONBOARDING FOR YOUR INDUSTRY
What is your onboarding use case?

Pharma

Retail

Real estate

Automotive

Travel

Fashion