SEE HOW BLOCKCHAIN SOLVES CHALLENGES
Blockchain applications in IoT
Traceable supply chains

Improved sharing economy

Secured smart homes
Traceable supply chains
Use case 1.
Traceable supply chains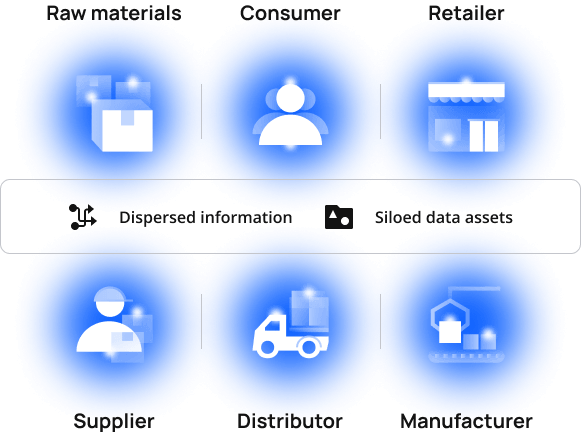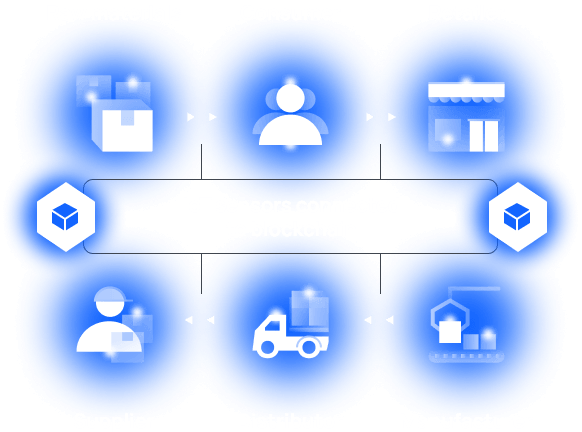 Currently
In traditional supply chains, data is mostly dispersed across connected devices, making systematic process tracking at every point, from manufacturing to distribution, practically impossible.
With blockchain
Establish a holistic supply chain infrastructure, with data from IoT sensors recorded on a universal, shared blockchain ledger.
Improve with Blockchain
Improved sharing economy
Use case 2.
Improved sharing economy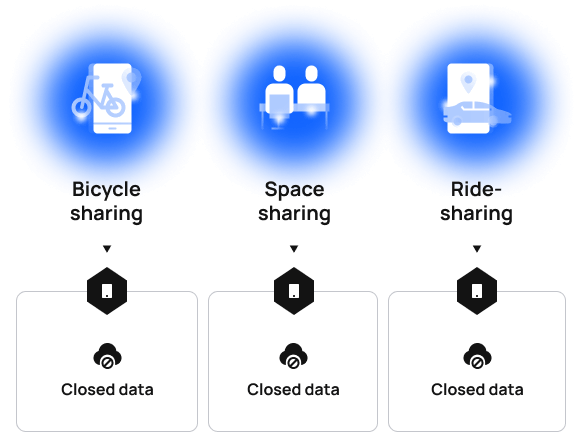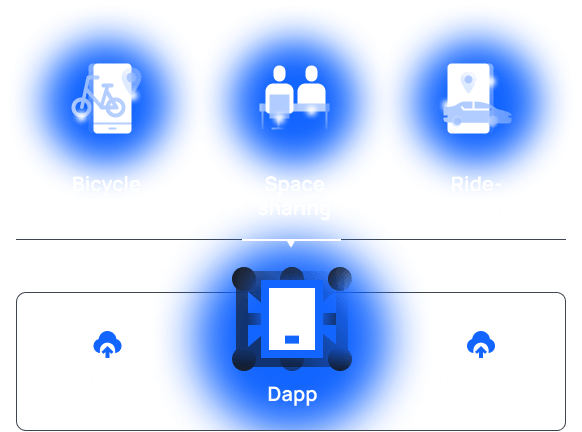 Currently
Sharing economy apps are designed for individual use cases such as bicycle sharing, ride-sharing, and others. With the information siloed within each application, users are forced to erratically switch among the multitude of apps to hire a new ride.
With blockchain
Provide a shared database for all types of sharing — or better, a universal, blockchain-powered dapp with single a database — to provide seamless user experience when changing shared devices, without risking to fall victim to data breaches.
Improve with Blockchain
Secured smart homes
Use case 3.
Secured smart homes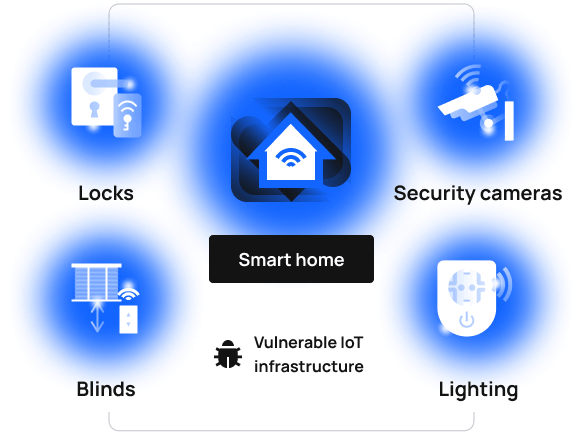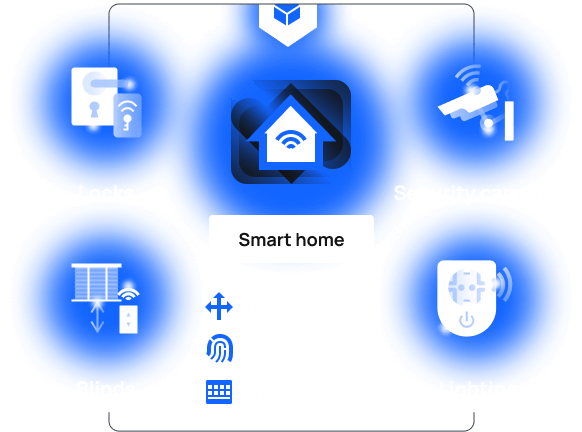 Currently
IoT sensors controlling modern smart home items are vulnerable to hacker attacks due to "single-point-of-failure" risks. A single item hacked might easily compromise the entire ecosystem of smart devices in the house.
With blockchain
Couple blockchain with IoT and enhance smart home security, with data from smart devices encrypted, identification-required. Multiple, distributed data access points, in turn, guarantee high protection against hacks and breaches.
Improve with Blockchain