SEE HOW BLOCKCHAIN SOLVES CHALLENGES
Blockchain applications in logistics
Transportation transparency

Automated deals

Data validation
Transportation transparency
Use case 1.
Transportation transparency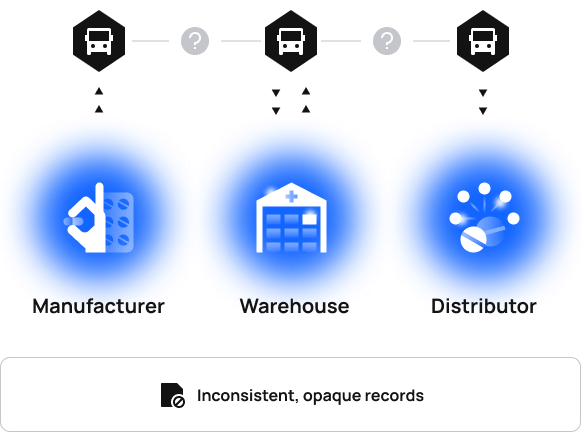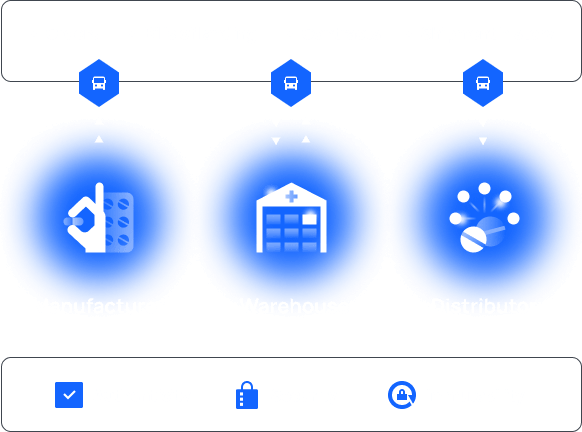 Currently
Transportation flows remain mostly shady procedures, with opaque, and thus hardly traceable records accompanying every step of product logistics.
With blockchain
An immutable, tamper-proof blockchain system establishes complete data transparency, with every data asset visible and self-maintainable across the entire transportation flow.
Improve with Blockchain
Automated deals
Use case 2.
Automated deals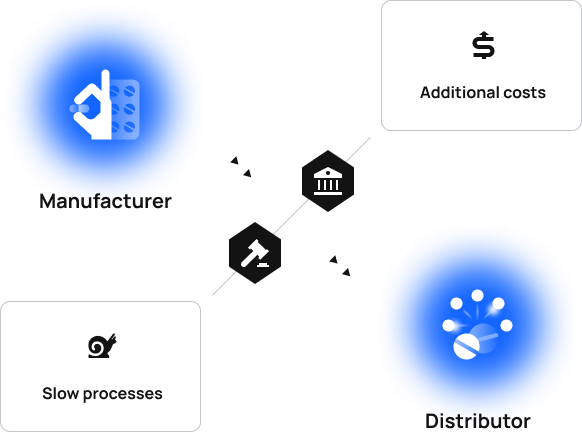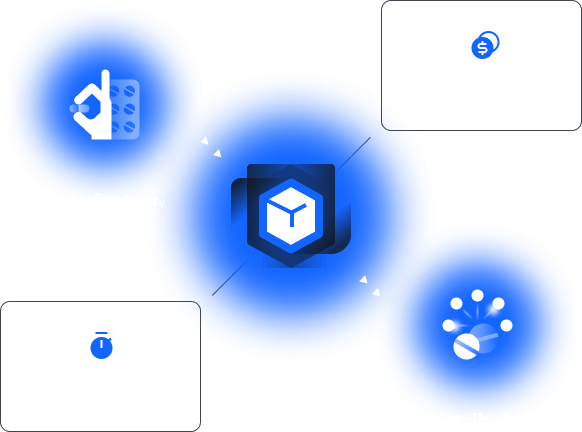 Currently
Contractual relations between manufacturers and suppliers involve third parties that only add costs, friction, and delays to settlements.
With blockchain
Thanks to blockchain-enabled smart contracts, agreements become autonomous and self-executing once the agreement terms are met.
Improve with Blockchain
Data validation
Use case 3.
Consistent data validation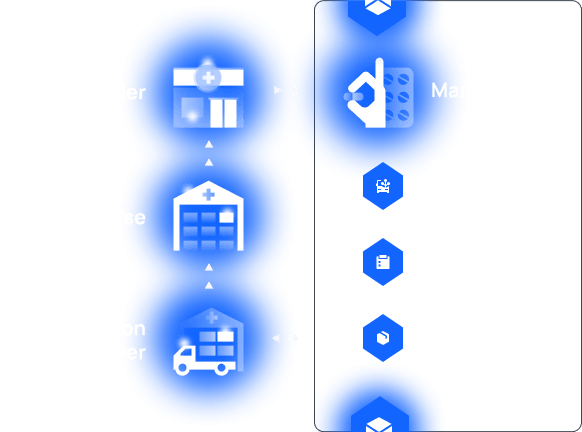 Currently
Current enterprise systems fail to provide complete authenticity of logistics data, often leaving recorded assets vulnerable to manipulation.
With blockchain
With blockchain, the entire network can validate data through consensus, thus, minimizing fraud risks within the system.
Improve with Blockchain