Digital Health Passport: your digital health profile for the ongoing epidemiological control
We designed Digital Health Passport (DHP), a blockchain-based platform where you can verify and store medical histories of patients, proof against forgery. DHP — your companion solution in monitoring infectious diseases like HIV, COVID-19, tuberculosis, and others.
LEARN MORE
SEE HOW BLOCKCHAIN SOLVES CHALLENGES
Blockchain applications in healthcare
Centralized database

Detecting counterfeit drugs

Cost-effective trials
Centralized database
Use case 1.
Centralized database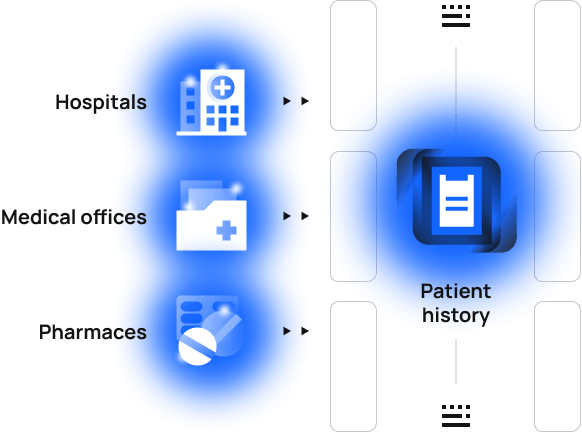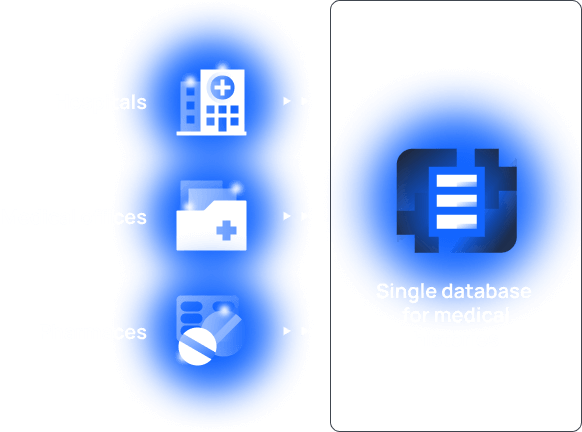 Currently
With patient histories scattered across medical institutions, doctors have to continuously collect data from various care providers, risking to miss something or fail to obtain that at all.
With blockchain
Blockchain establishes a universal database where hospitals, pharmacies, and other healthcare establishments can seamlessly share data, with immediate access for each network member.
Improve with Blockchain
Detecting counterfeit drugs
Use case 2.
Detecting counterfeit drugs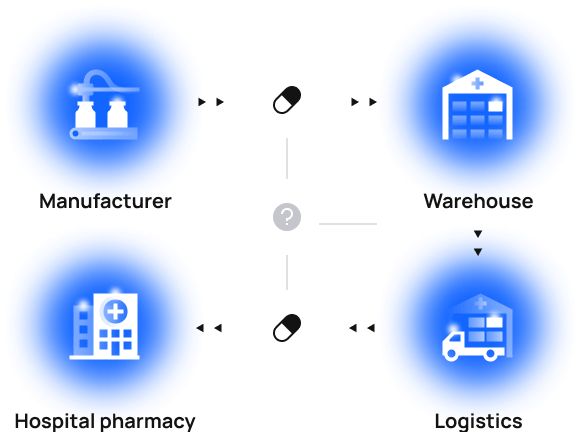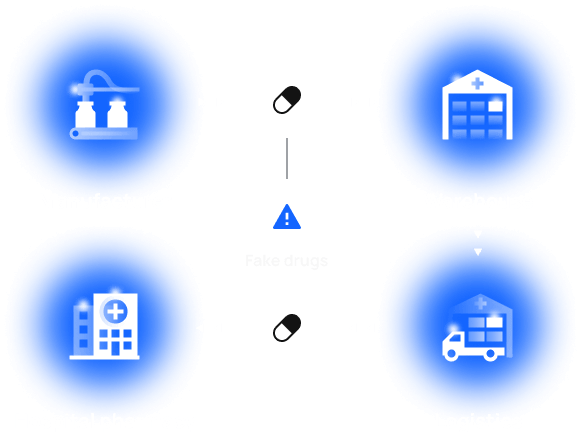 Currently
Insufficient auditability and control within drug supply chains make it difficult to detect counterfeit medications (if any) in logistics, and those might reach drugstore shelves unimpeded.
With blockchain
Get end-to-end transparency across supply chains to promptly detect fakes and weed them out from authenticated drugs.
Improve with Blockchain
Cost-effective trials
Use case 3.
Cost-effective trials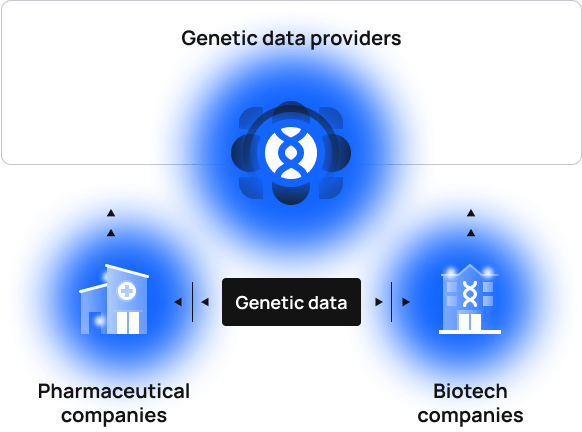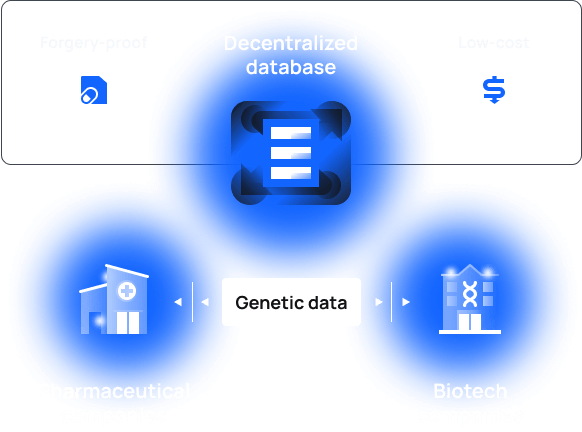 Currently
So far, pharmaceutical and biotech companies have to apply for third-party genetic data providers, which makes trials more costly than they could be.
With blockchain
With a distributed blockchain database for genetic data, healthcare companies can collect the required information for trials intermediary-free, hence less expensive.
Improve with Blockchain