Why NFT?
Tradeable
Contact our NFT development company now to develop non-fungible tokens that can be traded across different marketplaces while you can always benefit from bidding, bundling, and other digital trading features.
Indivisible
Make only the best deals from NFT trades! The indivisible nature of non-fungible tokens is that they can't be sold in parts, which makes them truly unique; you either purchase them in full or don't purchase them at all.
Rare
Trust our NFT developers with writing smart contracts that will restrict the amount of your assets to be converted into NFTs. The properties defined in smart contracts can't be changed even after tokens' issuance.
Universal
Provide common, reusable standards of transfer, ownership, and access control for every item you tokenize to ensure the standardization of your collectibles across marketplaces.
Discover the diversity of NFT use cases
Digital assets
Gaming
Software licenses
Trading platforms
Sports
Art
Fashion
Music
Real estate
Domain names
Discuss a project
Tell us about your future NFT project, and we will contact you within one business day.
Contact us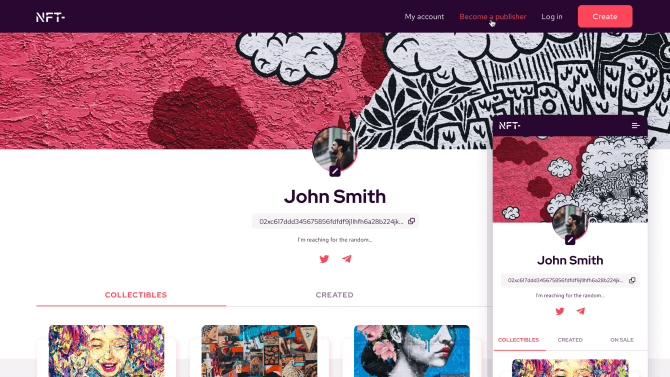 Our solution: NFT
Marketplace for creators
Our NFT developers designed a decentralized NFT platform for artists, musicians, and other creators who want to tokenize their collectibles. Our NFT Marketplace is a revolutionary solution for trading collectibles — artwork, stamps, sports cards, video highlights, even domain names — as unique digital assets on a tamper-proof blockchain.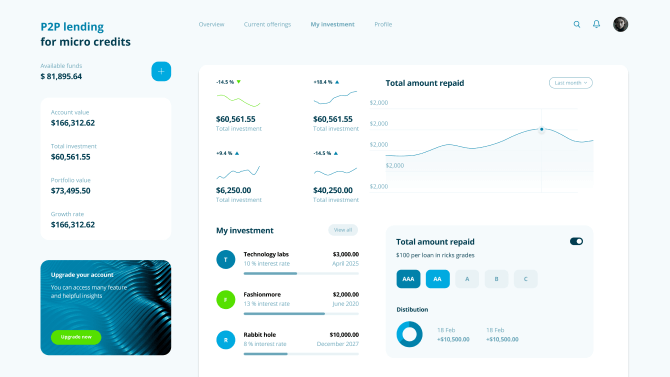 Our solution: a p2p
platform for NFT-backed
lending
Our client, a top-tier lending firm in the US, was looking for ways to enhance its legacy system with innovative NFT micro-crediting capabilities. Within the reasonable timeframe, we developed a p2p lending solution where consumers could borrow money and collateralize them with NFTs. All deals were concluded via smart contracts, which guaranteed their execution.
The expertise of our NFT development company
NFT marketplace development
Leverage Aetsoft's profound technical knowledge of NFT standards and smart contracts to build an NFT marketplace platform with multi-currency support, trades that are free of liquidity risks, 24/7 support, and other essential features.
NFT token development
Order our NFT development services to convert individual items into non-fungible tokens to trade or add the NFT creation functionality to your NFT marketplace so that users could tokenize their assets.
NFT lending platforms
Discover the new level of online lending by developing a p2p lending platform where borrowers could use NFTs as collateral, and the deals could be governed by smart contracts.
Initial Poster Offerings (IPOs)
Build and launch an NFT fundraising platform with IPOs as the major fundraising method or develop own NFT posters to sell on established fundraising marketplaces as a part of an IPO.
Metaverse NFT development
Unlock the untapped potential of Metaverse with NFT trading and give users full control of their Metaverse tokens by leveraging resale, loylalty, value appreciation, and other benefits.
Metaverse NFT marketplace development
Get a full-featured Metaverse NFT marketplace, where you and your customers could access across blockchains, reliably store, trade, and exchange their virtual real estate as NFTs, and more.
Why choose us for NFT development
True experts in NFT
Aetsoft has been developing custom NFT solutions for a global client base long enough to know that you need experts who understand business, not just code.
Deep development skillbase
With a team of expert developers bringing skills and experience in specific techniques, Aetsoft delivers best-in-class NFT solutions across codebases and libraries.
Focus on you
We start with what you need, then identify the right tools. You're welcome at meetings, you'll get regular reports, and your feedback is vitally important. We build solutions for your business.
We're still learning, too
Your business doesn't stand still. Neither do we. We're constantly improving our skills and understanding to deliver cutting-edge advice and services for you.
Explore our services for:
Have a project idea? Schedule a call with us!
Shoot us an email with your business intelligence consulting request, and we will contact you within one business day.