SEE HOW BLOCKCHAIN SOLVES CHALLENGES
Blockchain applications in fintech
Remittances

Daily purchases

Securities trading
Remittances
Use case 1.
Fast remittances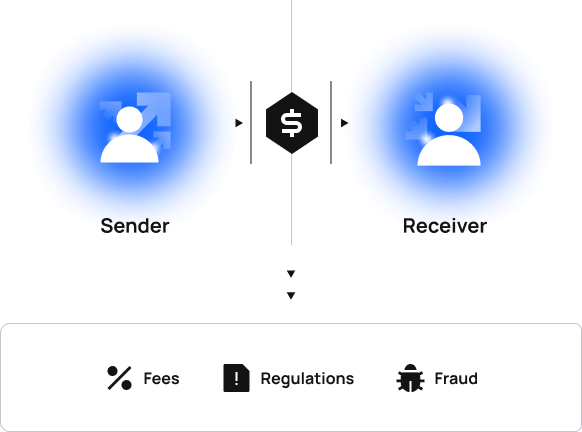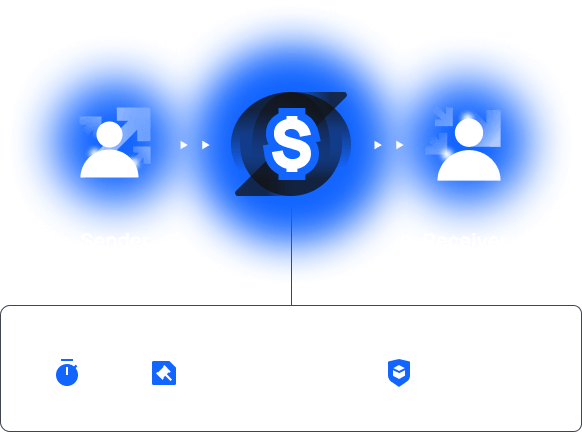 Currently
Fees, regulations, and fraud risks harden remittances, particularly cross-border ones, and even result in fund theft during transactions.
With blockchain
Provide fast and tamper-proof remittance services for clients, with all transactions taking place on a decentralized, incorruptible blockchain network.
Improve with Blockchain
Daily purchases
Use case 2.
Daily purchases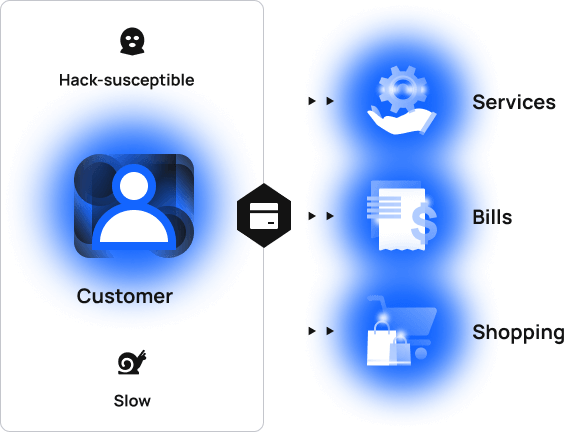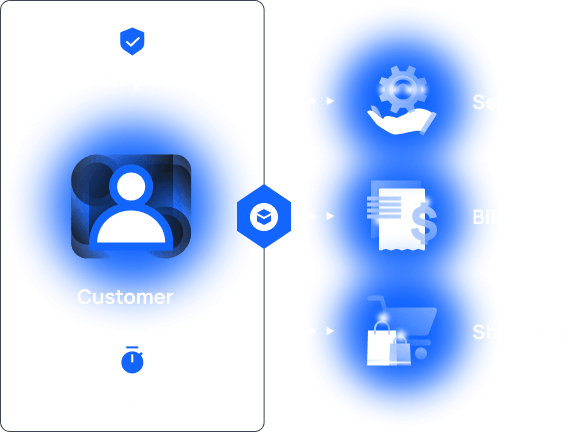 Currently
Customers who make purchases daily with credit cards often deal with the provider's network issues, bringing slow payment processing and even fraud to the table.
With blockchain
Allow customers to pay in blockchain-enabled assets guaranteeing high transaction speeds along with data security.
Improve with Blockchain
Securities trading
Use case 3.
Automated securities trading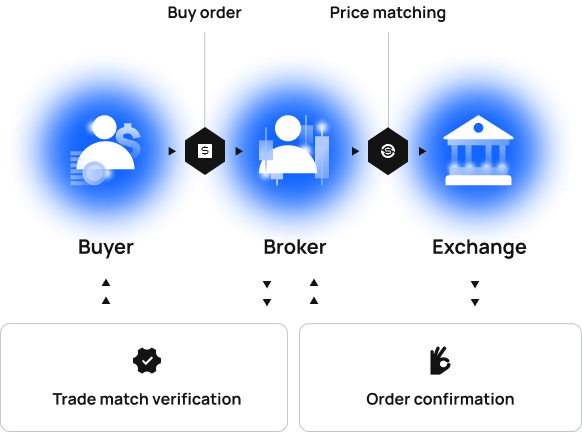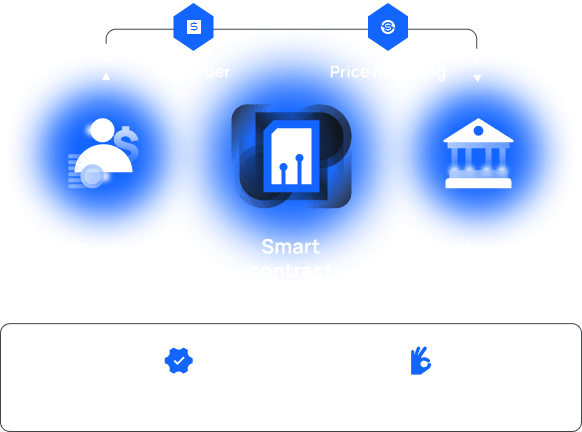 Currently
Traditional securities trading is a slow and sometimes unreliable process, where buyers should deal with brokers before the exchange, which adds unnecessary friction.
With blockchain
Handle all trading steps, from order to confirmation, automatically by delegating intermediary-dependent tasks to self-enforcing smart contracts.
Improve with Blockchain