Internet-of-crops platform: an IoT-based solution for tracing cereal supplies
Aetsoft implemented blockchain technology in Centaur AG's Internet-of-Crops Platform, an agriculture logistics solution for tracking the provenance of crop supplies. Every asset in a supply chain is connected to IoT trackers and has a unique ID recorded on an immutable, hack-proof distributed ledger.
LEARN MORE
Farming: an app for tracking crops' cultivation conditions
At the client's request, we developed a companion app for farmers where they could track cultivation conditions of their crops. Connected to IoT sensors, the app gathers conditions information, such as moisture, temperature, weather and more, in real time, and provides recommendations on improving conditions based on that data.
Freshy: a B2C crops marketplace
Freshy is a blockchain-based marketplace solution bringing together farmers and end consumers in direct, p2p-enabled deals. There, farmers can put on sale their raw crops and fresh crop products and make 'middleman-free' deals with consumers via smart contracts, while consumers can order crop delivery. Thanks to automation, payments are released once the consumers receive the ordered delivery.
SEE HOW BLOCKCHAIN SOLVES CHALLENGES
Blockchain applications in agriculture
Procurement tracking

Crop supplies

Crop insurance
Procurement tracking
Use case 1.
Improved procurement tracking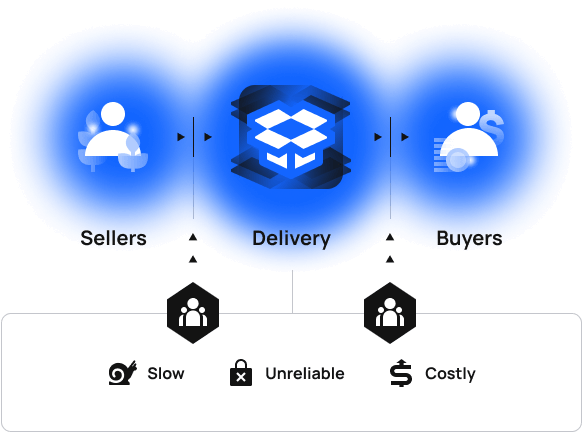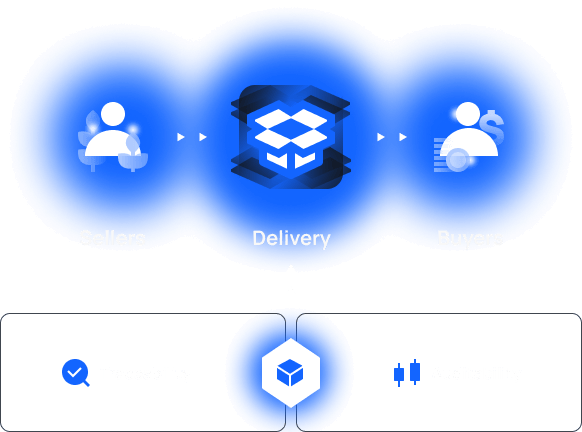 Currently
Actual procurement tracking between sellers and buyers depends on third parties that only complicate and prolong the entire process, while practically not securing it.
With blockchain
Blockchain simplifies the monitoring and validation of commodities by replacing intermediaries with automated smart contracts.
Improve with Blockchain
Crop supplies
Use case 2.
Condition control of crop supplies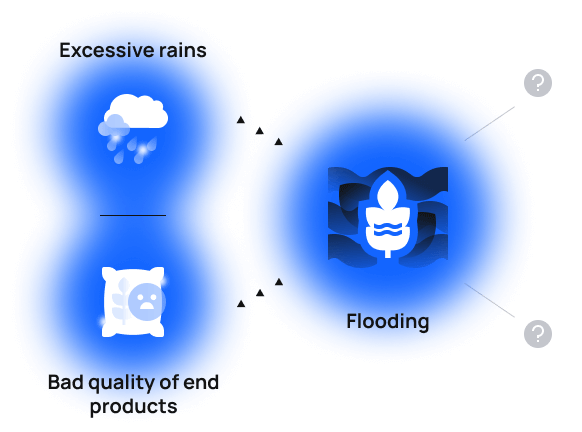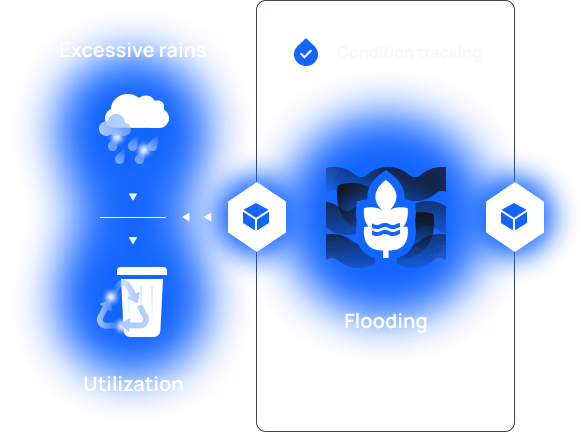 Currently
Farmers have to deal with unpredictable weather conditions, so monitoring and forecasting such factors as excessive rains or, otherwise, drought are crucial for crop survival.
With blockchain
With a proper blockchain solution, farmers can monitor physical conditions of crops in real-time to detect any deviations and take preventive measures promptly.
Improve with Blockchain
Crop insurance
Use case 3.
Reliable crop insurance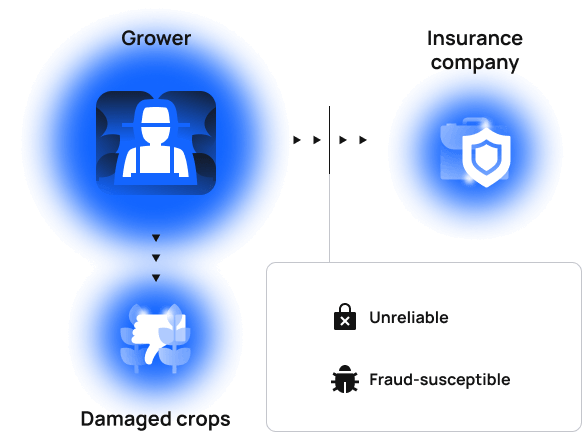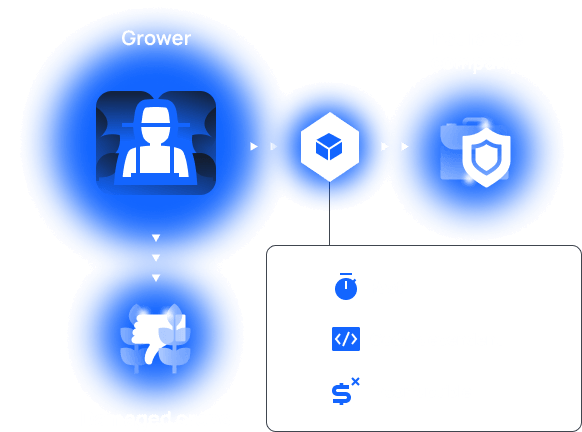 Currently
Growers that yet fell victim to damaged crops have to apply for insurance companies, which might be a long process and eventually not guarantee them reimbursement.
With blockchain
Automated smart contracts protect insurance deals against fraud and human error, so solicitations become fast and reliable.
Improve with Blockchain