Trace: a drug supply chain monitoring solution
Trace ensures complete traceability of your drugs' supply chain with their constant, end-to-end monitoring from production to dispatch. By integrating with IoT devices, each connected to the associated logistics assets (ready drugs, samples, vaccines, commodities, etc.), the solution allows tracking their conditions and origins in real-time. Trace, your sound way to establish consistent quality auditing!
DocuTrial: a solution for digital R&D document workflows
DocuTrial is a blockchain-based solution that fully automates your R&D document workflows! Fill out forms in a matter of minutes by choosing amon g a wide range of pre-built, customizable templates. Share documents with other users and work on them through real-time collaboration. Always keep data secure with incorruptible e-signatures and ensure automated compliance checks thanks to smart contracts and blockchain-enabled encryption and immutability.
SEE HOW BLOCKCHAIN SOLVES CHALLENGES
Blockchain applications in pharma
Supply chains

Data exchange

Transactions
Supply chains
Use case 1.
Traceable supply chains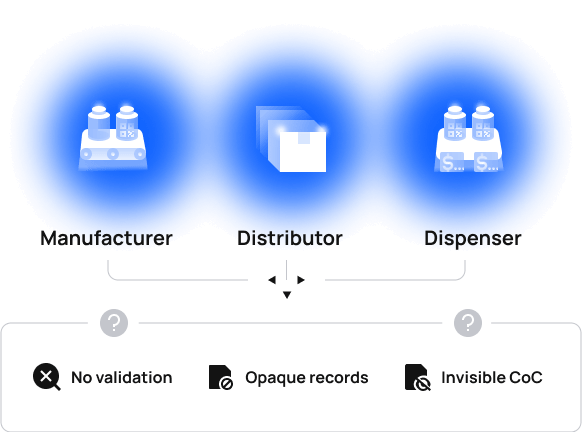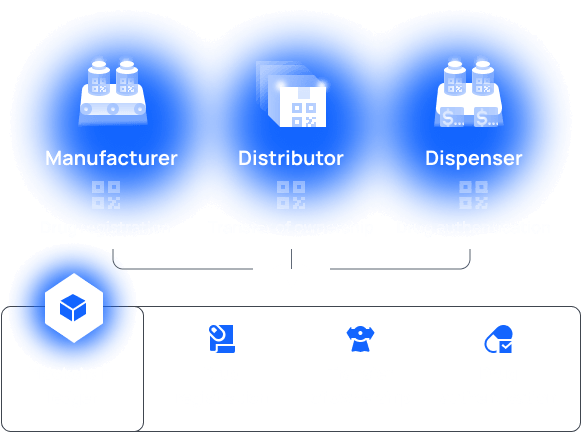 Currently
Opaque supply chains and non-validated records all the way from manufacturers to dispensers make it easy for counterfeit drugs to reach pharmacy shelves.
With blockchain
Get accurate, traceable, and validated supply chains, with every action performed digitally and recorded in a tamper-proof blockchain ledger.
Improve with Blockchain
Data exchange
Use case 2.
Streamlined trial data exchange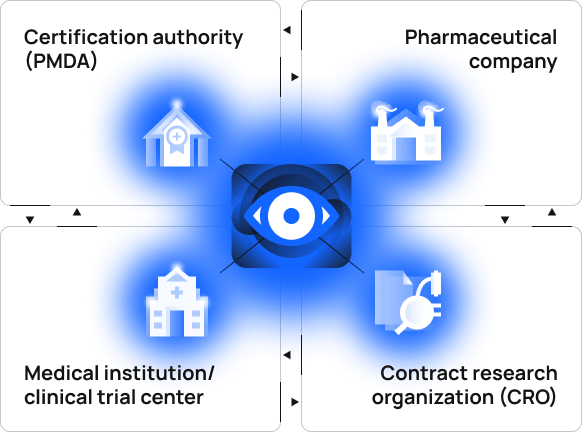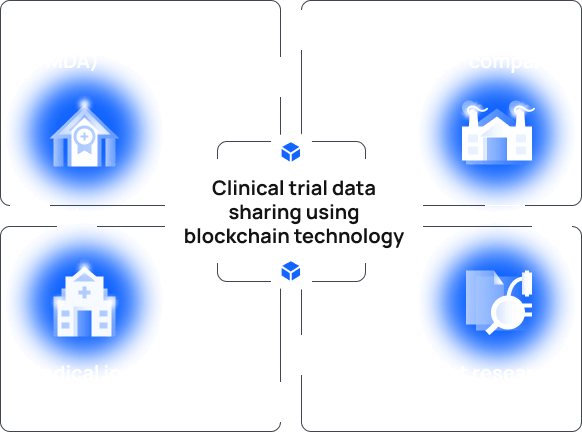 Currently
Trial data remains mostly dispersed across medical institutions; organizations are likely to exchange those in silos, which disrupts their centralized management.
With blockchain
Establish distributed data exchange among institutions, with immediate, transparent access to required trial information through a blockchain ledger.
Improve with Blockchain
Transactions
Use case 3.
Automated transactions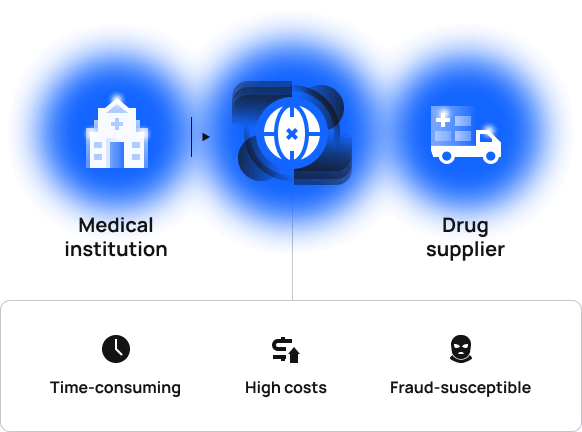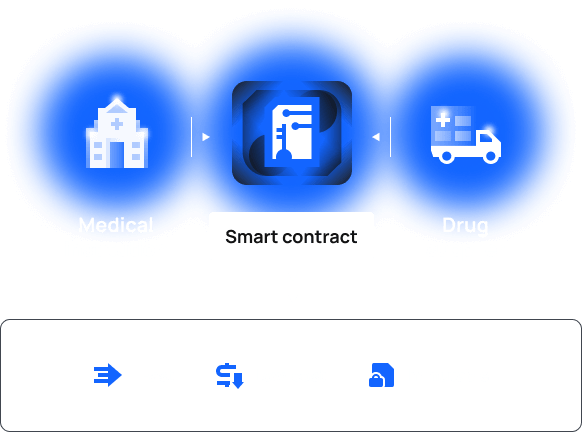 Currently
Cross-border transactions between drug suppliers and medical institutions often result in delayed payments at exorbitant fees, with risks of hacks and fraud.
With blockchain
Automate and secure cross-border payments with smart contracts enforcing fast, low-cost, and permanent transactions through autonomy and encryption.
Improve with Blockchain