SEE HOW BLOCKCHAIN SOLVES CHALLENGES
Blockchain applications in advertising
Reduced ad fraud

Audience targeting

Honest prices
Reduced ad fraud
Use case 1.
Reduced ad fraud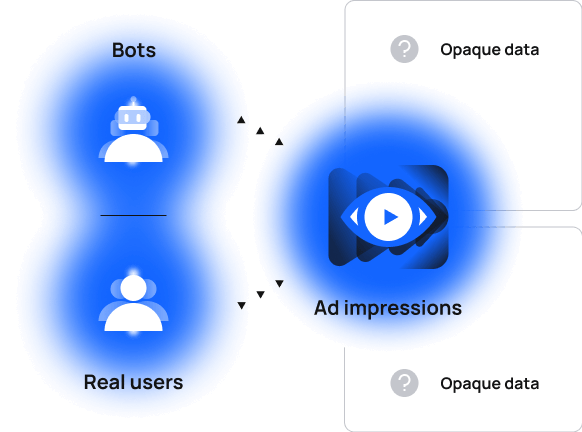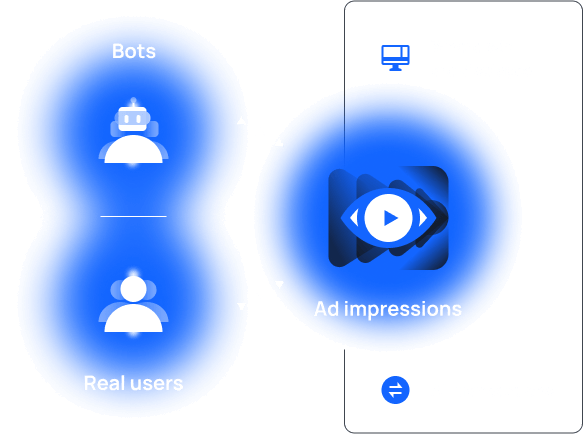 Currently
Insufficient transparency of ad impression data leaves advertisers in the dark about who's generating impressions, which makes marketing analysis and forecasting guesswork.
With blockchain
Blockchain provides you with accurate, real-time insights, giving an exact idea about impression sources and guiding your further marketing activities.
Improve with Blockchain
Audience targeting
Use case 2.
Accurate audience targeting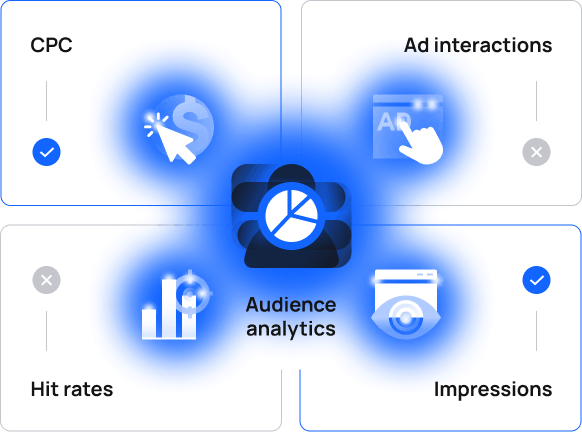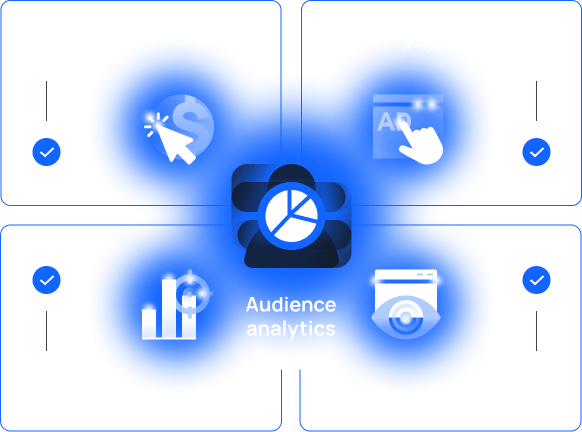 Currently
When it comes to audience analytics, current analytical tools, though insightful, are not sufficient, with some meaningful metrics inevitably missing.
With blockchain
Blockchain provides you with comprehensive data about audience behavior stored in a single database, so you don't have to gather information across different tools.
Improve with Blockchain
Honest prices
Use case 3.
Honest prices for ad space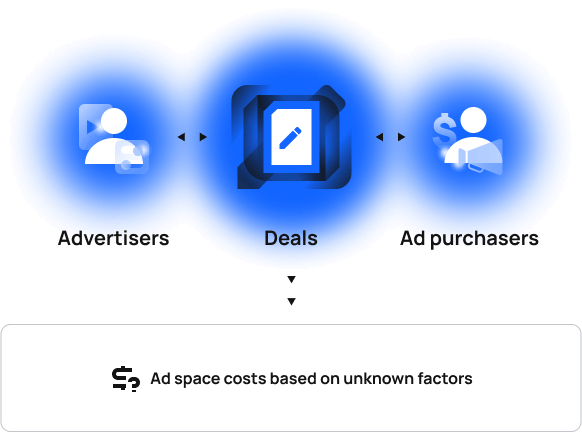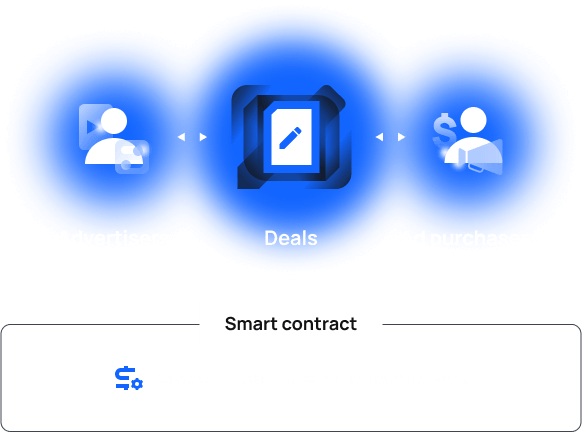 Currently
Due to lack of transparency when making deals, ad purchasers often risk buying ads at unjustly heightened costs without even knowing it.
With blockchain
Smart contracts irreversibly define prices of ad spaces based on specific factors, each reflecting ad performance: views, clicks, impressions.
Improve with Blockchain