SEE HOW BLOCKCHAIN SOLVES CHALLENGES
Blockchain applications in legal
Property protection

Unified database

Quick notarization
Property protection
Use case 1.
Intellectual property protection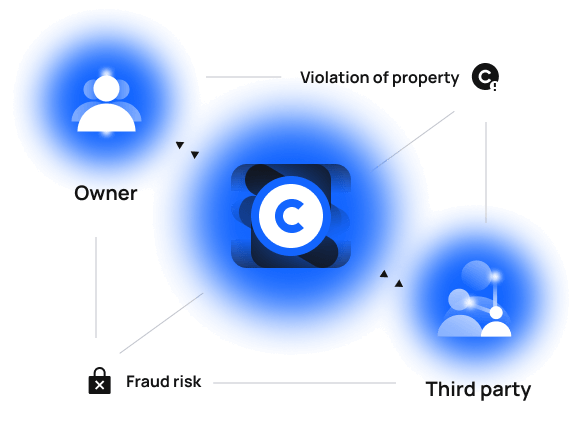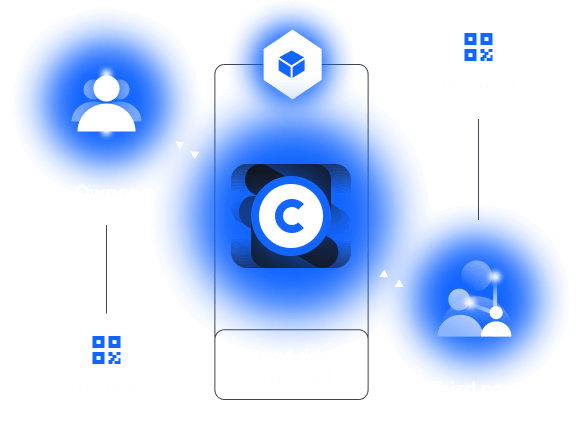 Currently
For insufficient control over intellectual property, it becomes hard to manage access to it adequately; violations and thefts are part of the issue.
With blockchain
Only selected people with unique, cryptography-immutable property IDs will have access to each property asset, making anonymous entries next to impossible.
Improve with Blockchain
Unified database
Use case 2.
Unified database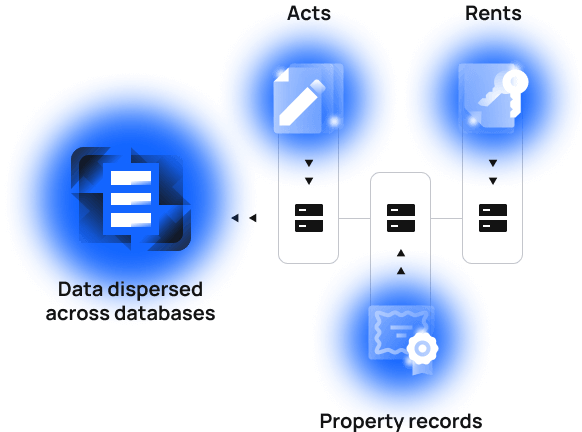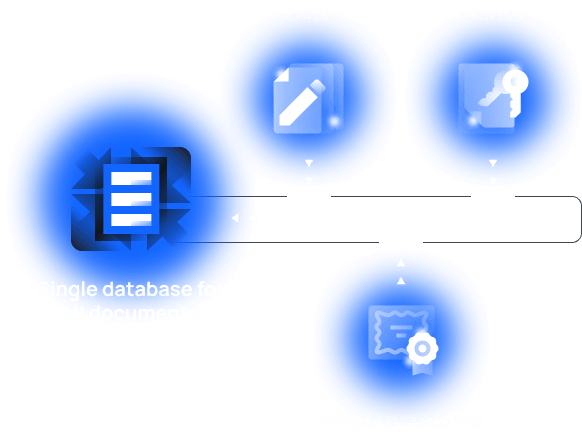 Currently
Dispersed nature of legal records across databases and silos hardens their collection for due diligence, chain of custody, and other purposes, in some cases, making it even unattainable.
With blockchain
A single, overarching legal database allows for quick collection and processing of documents and fast retrieval of the required data items at any moment.
Improve with Blockchain
Quick notarization
Use case 3.
Quick notarization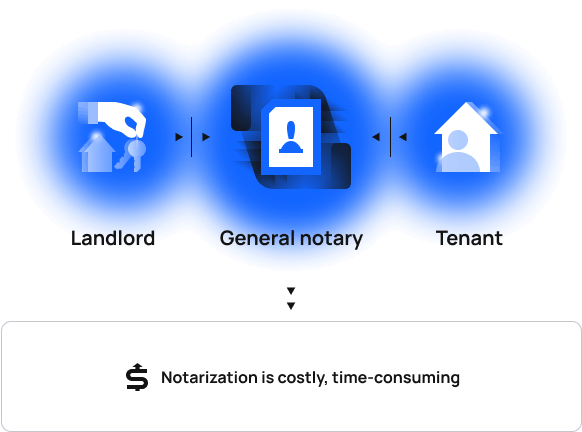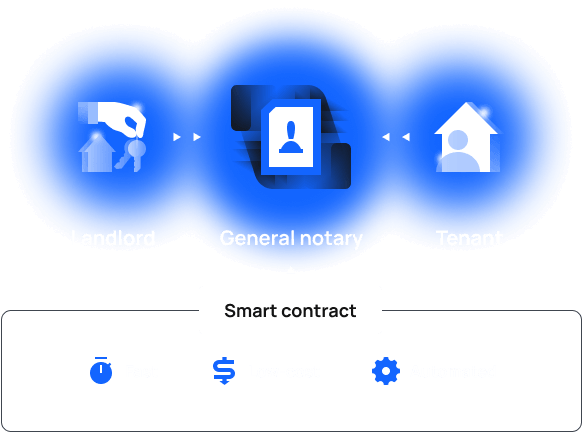 Currently
Notarization of leases and rental agreements remains a costly and time-consuming procedure, with general notaries taking their part.
With blockchain
Smart contracts exclude public notaries from notarization processes, making those fast, person-independent, and tamper-proof.
Improve with Blockchain