SEE HOW BLOCKCHAIN SOLVES CHALLENGES
Blockchain applications in travel
Loyalty programs

Flight boarding

Journey costs
Loyalty programs
Use case 1.
Transferable loyalty programs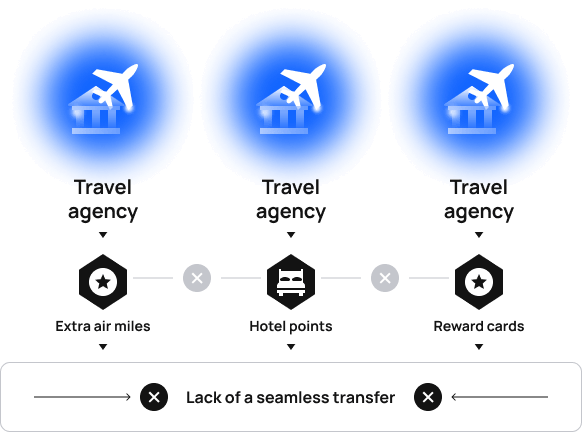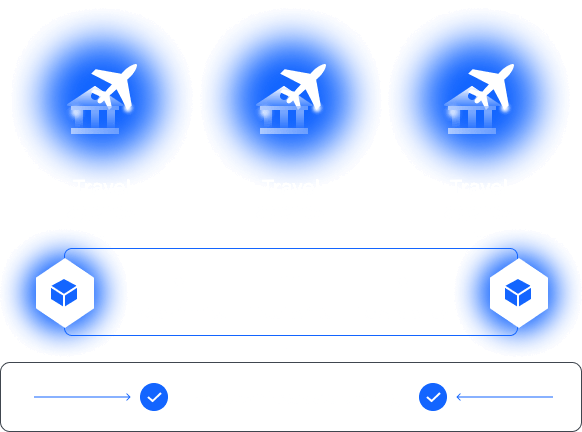 Currently
As loyalty programs are dispersed across individual travel agencies, their transfer from one company to another is often frowned with friction for passengers.
With blockchain
Establish a universal blockchain database for travel points and rewards, equally accessible to all travel agencies as members of the network.
Improve with Blockchain
Flight boarding
Use case 2.
Fast flight boarding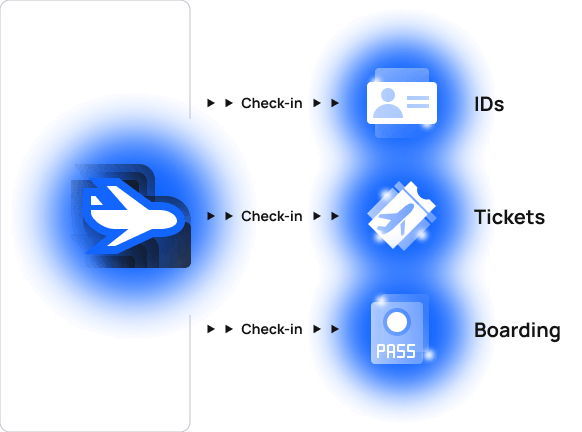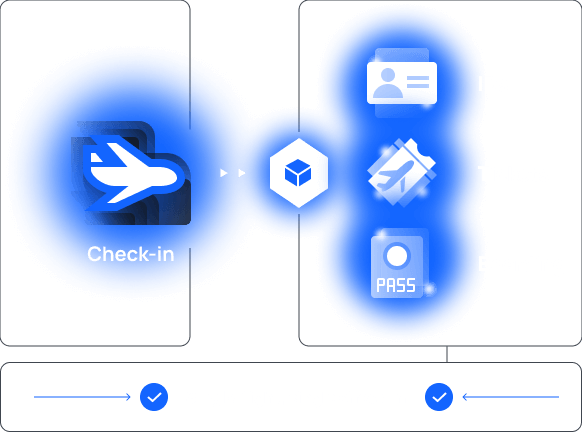 Currently
Besides costs, flight boarding turns out to be an extremely lengthy venture, involving multiple check-ins, each per single order: IDs, tickets, boarding passes.
With blockchain
Allow passengers to authorize and verify all the required documents in a single, decentralized touchpoint — a blockchain database guaranteeing safe, tamper-proof, and shared data access.
Improve with Blockchain
Journey costs
Use case 3.
Less costly journeys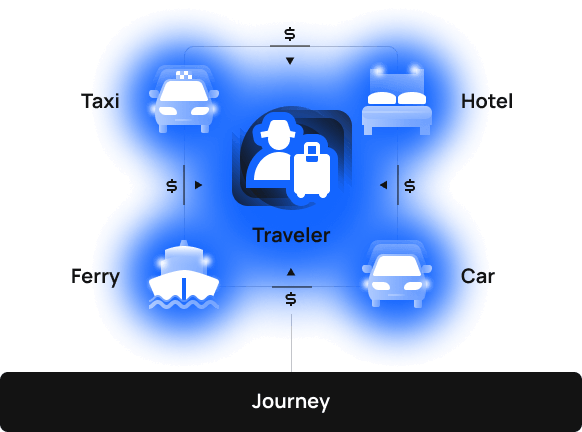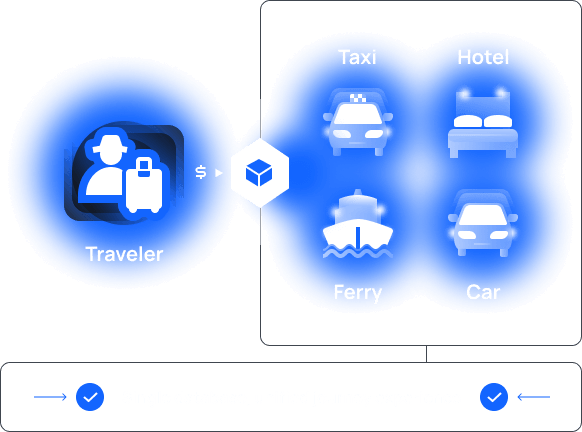 Currently
Often, travelers have to order services like hotels, taxis, ferries, and others — all within a single journey — from multiple providers, which fractures overall experience and increases costs.
With blockchain
Provide a universal access point for all related travel services through a distributed, tamper-proof blockchain ledger, guaranteeing immediate, feeless access to each service.
Improve with Blockchain