Blockchain Voting Solution for transparent voting
With Blockchain Voting Solution, you may forget about the times when you had to gather all stakeholders in one room to make crucial decisions! Conduct polls and votings entirely on the blockchain, where final decisions are made in absolute transparency to every votee. Thanks to dedicated reports, the performance of each project can be assessed at a glance.
Learn more
SEE HOW BLOCKCHAIN SOLVES CHALLENGES
Blockchain applications in voting systems
Voting records

Voting process

Voting network
Voting records
Use case 1.
Reliable voting records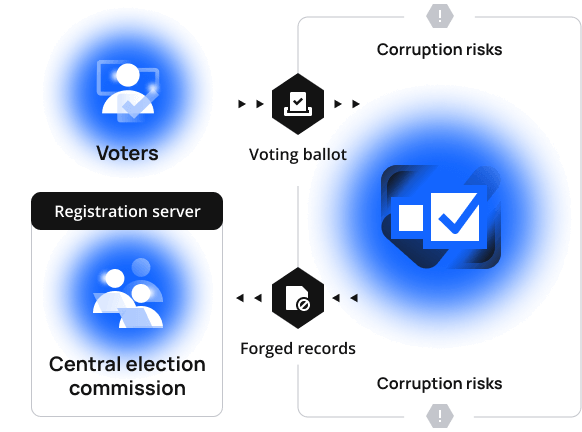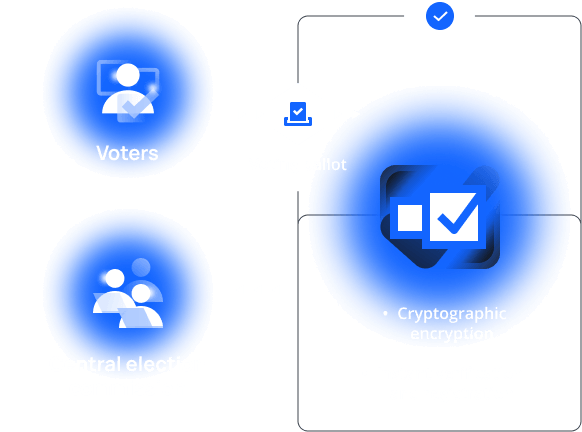 Currently
Manipulation and compromised reporting records ruin all democracy behind voting, bringing inaccurate voting results and even fabricated winner announcements as probable outcomes.
With blockchain
Check the identity of each vote autonomously with smart contracts; those contain immutable rules for voting and reject votes that don't comply.
Improve with Blockchain
Voting process
Use case 2.
Transparent voting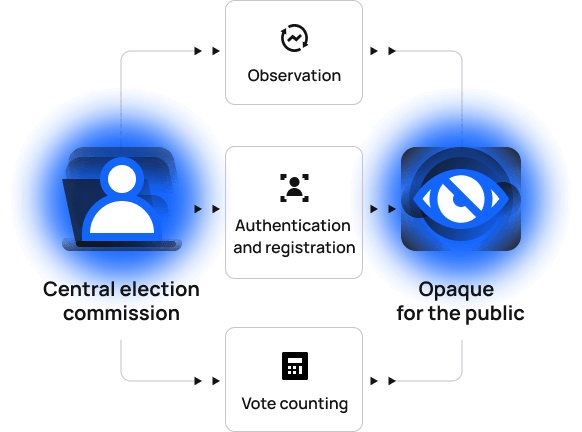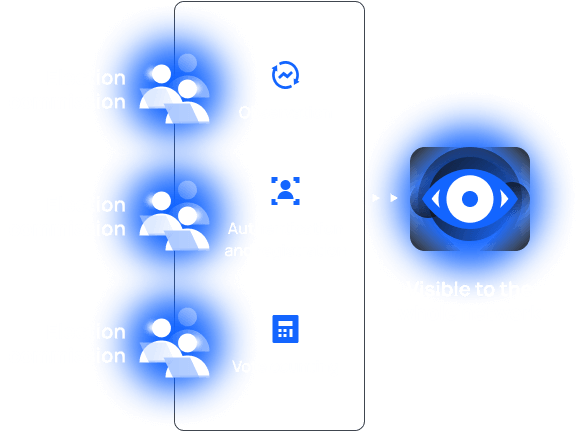 Currently
The presence of a single authority might bring down the whole voting system; corruption possibilities are always a part of the issue, with one party governing on its own.
With blockchain
Arrange distributed and thus transparent elections with blockchain-based e-voting platforms where every participant can verify, count, and authenticate votes visible to the whole network.
Improve with Blockchain
Voting network
Use case 3.
Stable voting network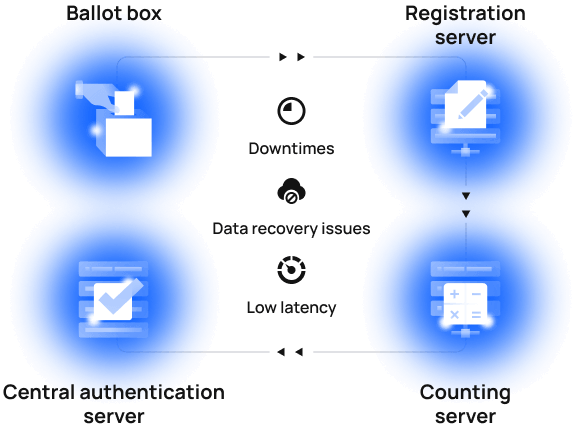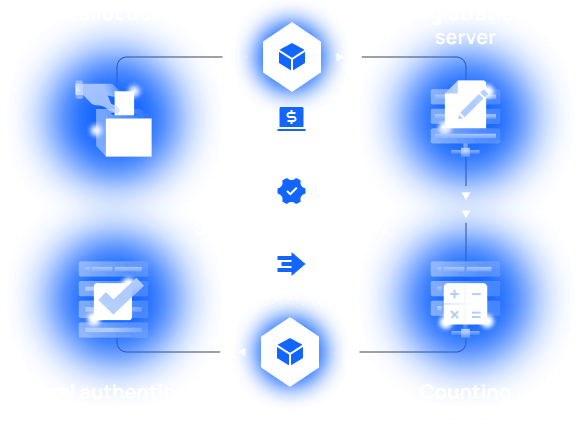 Currently
Current e-voting systems are prone to downtimes, low latency, and inability to detect attacks, errors, and faults as well as recover information to the moment before failure.
With blockchain
Improve your e-voting systems with scalable, self-enforcing blockchain technology that maintains stable network performance under high loads and detects hack attempts instantly.
Improve with Blockchain