Who are the primary victims of health-related incidents?
Older people are the most vulnerable, as they often have chronic diseases that require continuous medical assistance. Any person living alone is at a higher risk of not getting medical care in due time, and special attention must be given to people above 65.
Fall detection is necessary for control over adults with health issues like: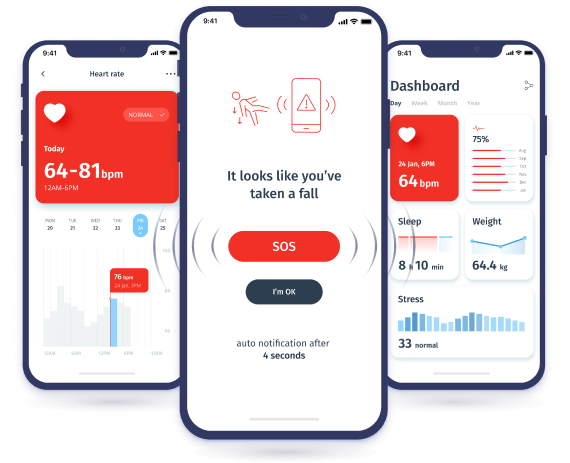 Fall Detection App: take care of your loved ones, spot the fall
Fall Detection App is an AI-powered mobile solution that takes footage from surveillance cameras and sends instant notifications about falls and other health-related incidents.
The application is fully automated; record capturing, processing, and sending are carried out autonomously by intelligent machine learning algorithms.
Stay alert under the COVID-19 emergency
At times of global lockdown, older people risk not getting prompt medical assistance. Take care of your loved ones, knowing when there's an emergency with the Fall Detection App.
Get more info
Revolutionize your business with Aetsoft
Have the same requirements
for your project?
Aetsoft is ready to deliver a solution according to your specifications. If you need additional support or business advice, we'll give you our professional consultation.
Just planning to implement blockchain for
your business?
From the idea to the end product — Aetsoft accompanies you at every stage of blockchain adoption, making the entire process smooth.
Need the product? Schedule a call with us!
Shoot us an email with your product request, and we will contact you within one business day.